Align for Associations
Achieve Your Organizational Goals.  Faster.
Associations thrive when they provide long-term value for their members. Maximize value for your membership with a system for executing on your growth goals. Get the right things done every day to achieve your vision.
Align is masterful at drawing a direct line from each employee's daily work to the organization's largest goals. When they understand how integral their day-to-day work is, they're more likely to stay disciplined and to hold themselves accountable.

We've continued to grow this year because we've worked hard to create a culture of honesty, courage, accountability, and transparency. It became obvious that it's impossible to miss what our team's culture is — even when you experience it online — because Align forces us to live and act on that culture every day. It's been incredible for our team in Australia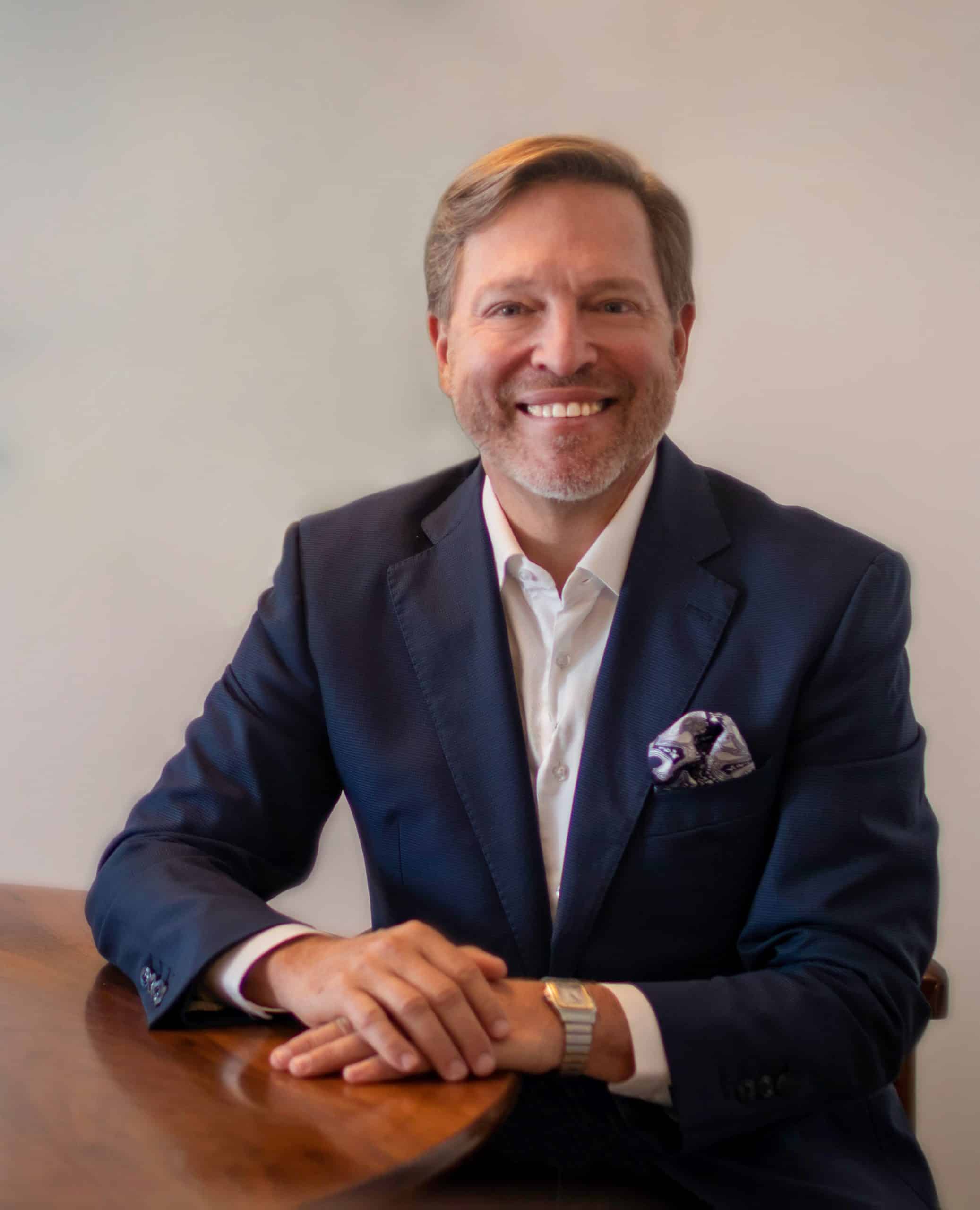 "Hands down, the best way to get your whole team energized and in-sync around your organization's goals."
Verne Harnish, Author and CEO – Scaling Up
Make your job easier with Align's management toolkit.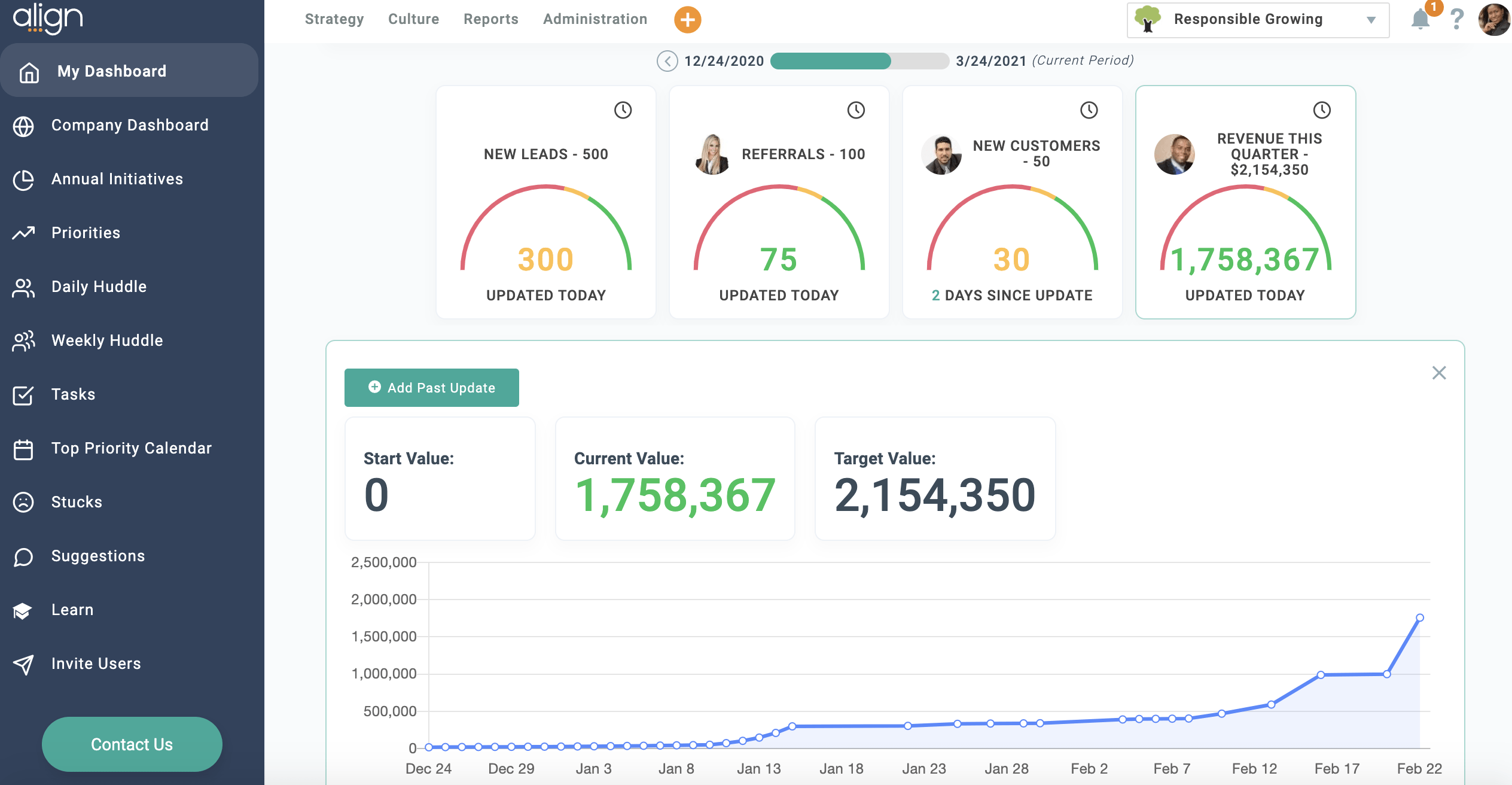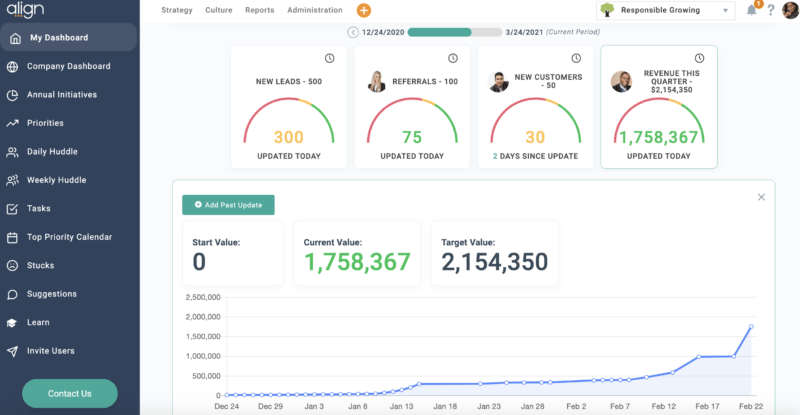 Track your Critical Number and other big picture metrics.
View important team performance data daily so you know how you're progressing and can course-correct quickly.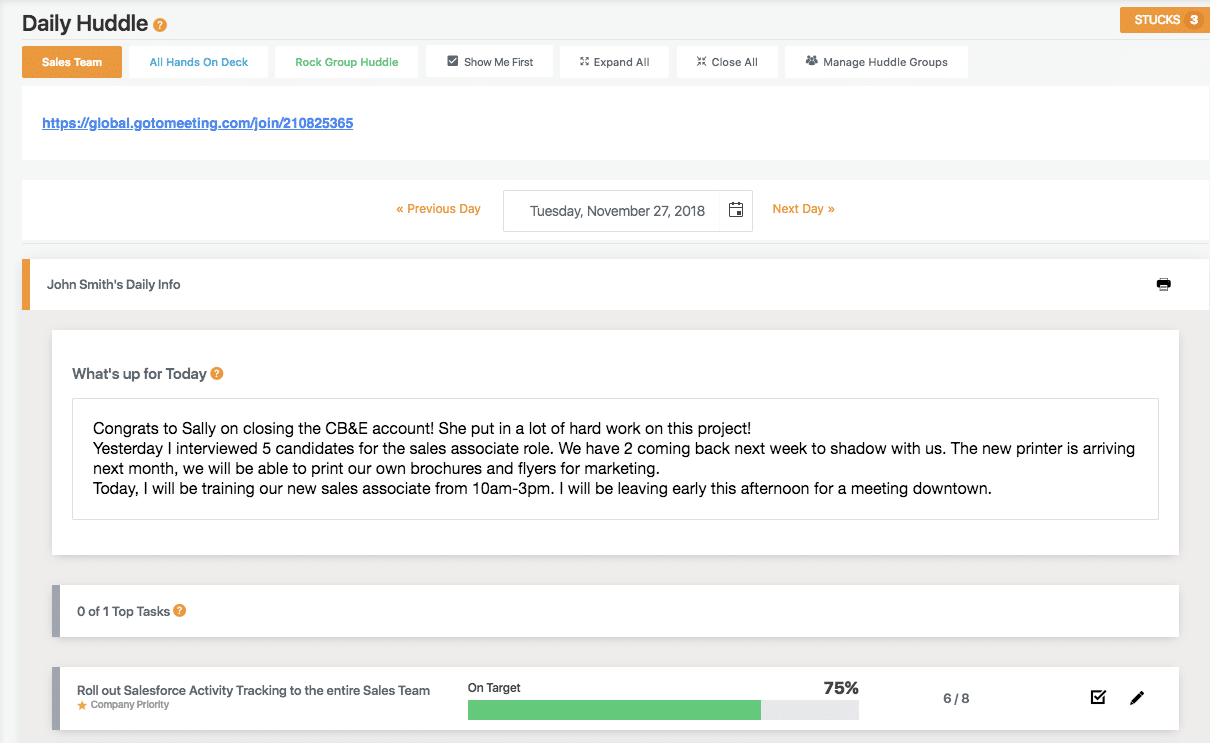 Manage essential communication rhythms to ensure focus.
Daily and weekly communication habits ensure the right information is shared with the right teams. Share what's up, KPI updates, opportunities and potential risks to your priorities.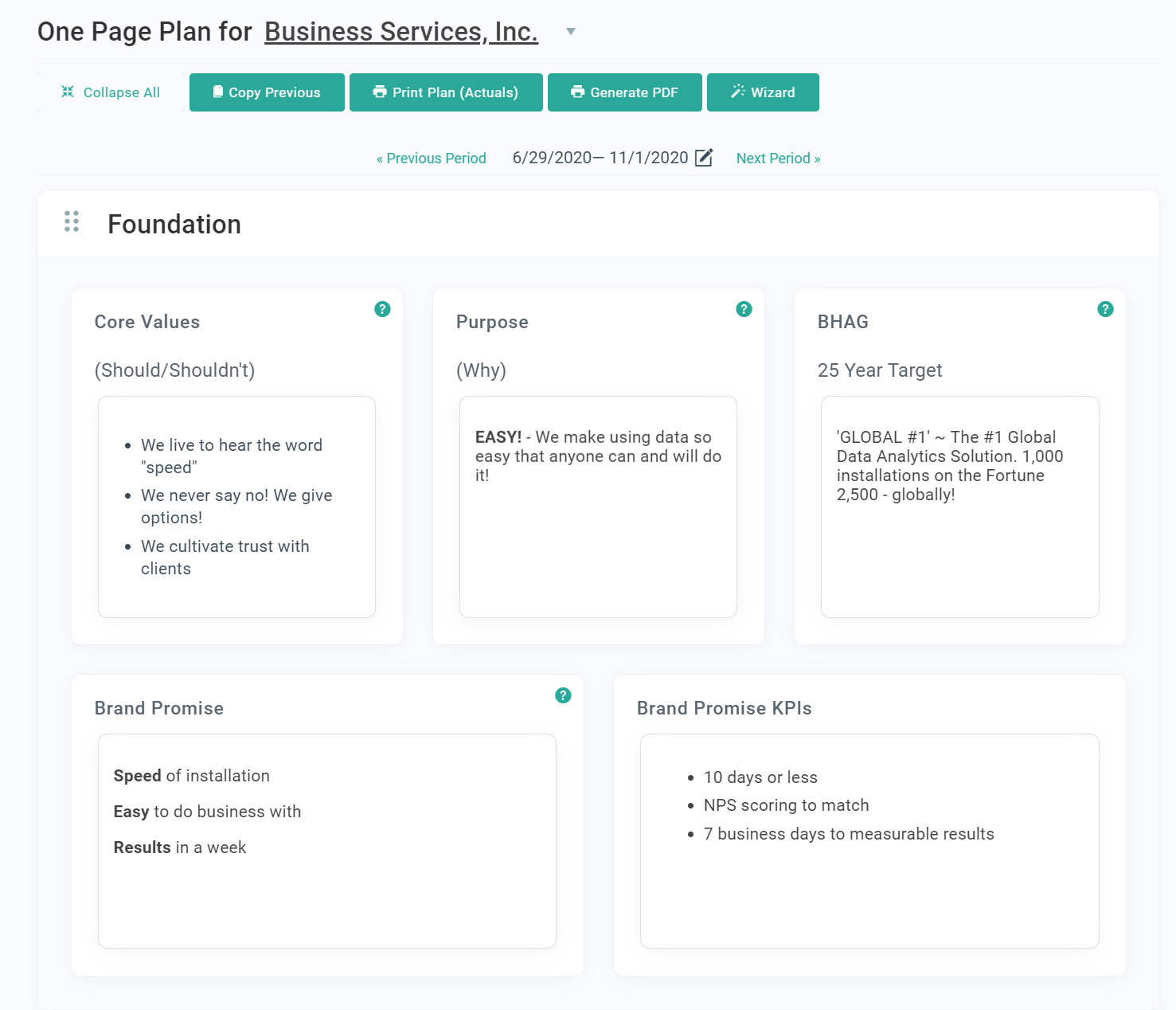 Share your organization's plan for success and align your team under the vision for the future.
From your organization's Core Purpose and Values, down to Key Initiatives and Quarterly Targets, everything essential to strategic planning is transparent, to promote organization-wide alignment.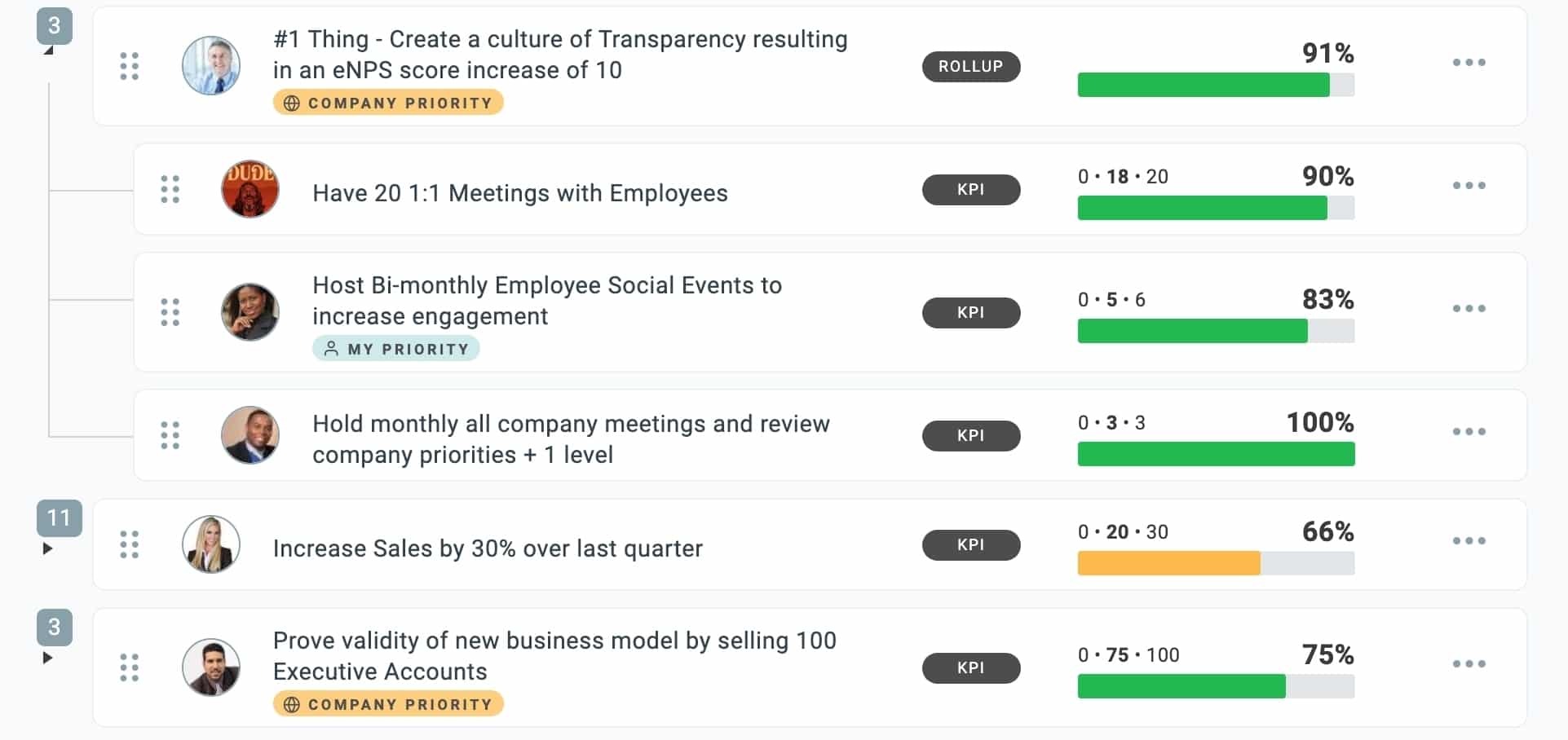 Manage and see real-time progress on all organization-wide, team and individual goals in one cascading visual.
Energize and focus your employees with a direct line of sight into how their work matters.
Align is more than just software. The habits you develop using these tools create an organizational culture focused on transparency, accountability, open communication and execution.