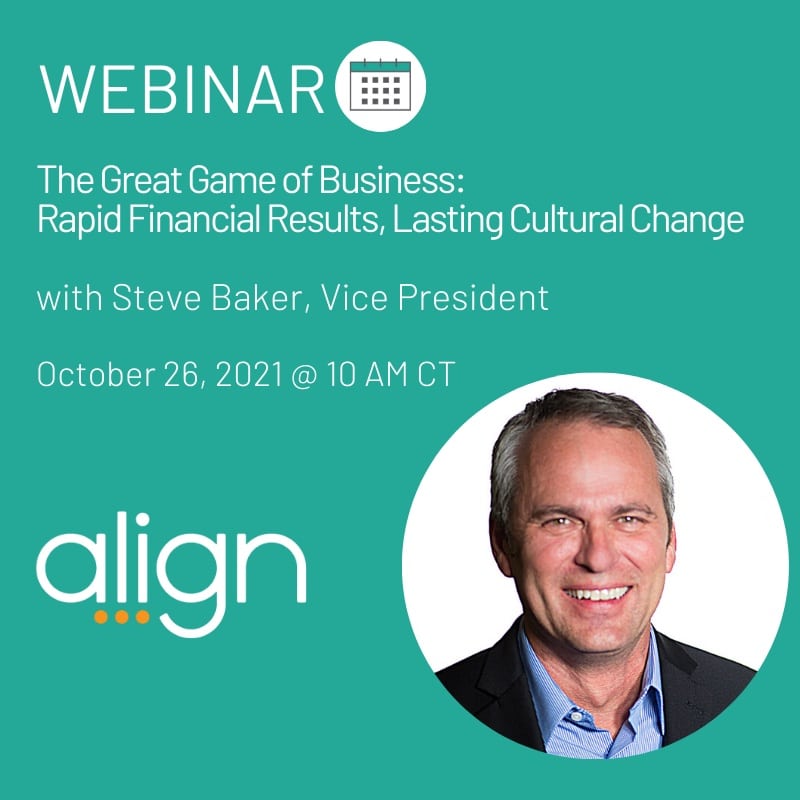 "THE GREAT GAME OF BUSINESS: Rapid Financial Results, Lasting Cultural Change"
Based on Jack Stack's best-selling book, The Great Game of Business is a unique and well-proven methodology and approach to running a company, based on a simple, yet powerful belief:
"When employees think, act and feel like owners… everybody wins."
In its simplest form, The Great Game of Business gets everyone focused on the company's success. Employee goals and accountabilities are tied directly to the success of the business. It teaches all employees the "critical numbers" of the company and how they can make a difference – both individually and as part of a team.
Please join the Great Game of Business's Vice-President, Steve Baker, who will also share the 10 Steps to Implementing The Great Game of Business as described in his new book 'Get in the Game: Creating Rapid Financial Results and Lasting Cultural Change.'
Steve Baker – Vice President, The Great Game of Business, Inc.
Steve coauthored Get in the Game as well as the update of the number one bestseller, The Great Game of Business—20th Anniversary Edition. Known for his engaging and irreverent style, Steve is a top-rated, sought-after speaker and coach on open-book management, strategy and execution, leadership, and employee engagement.

His audiences range from Harvard University to the Department of Defense, and he is a regular at Inc. magazine's Inc. 5000 Conference. He has served on the Board of the National Center for Employee Ownership (NCEO) and SRC Holding's Ownership Culture Initiative.

Steve is an award-winning artist and lives in Springfield, Missouri, with his trophy wife, JoAnn, and three above-average children.