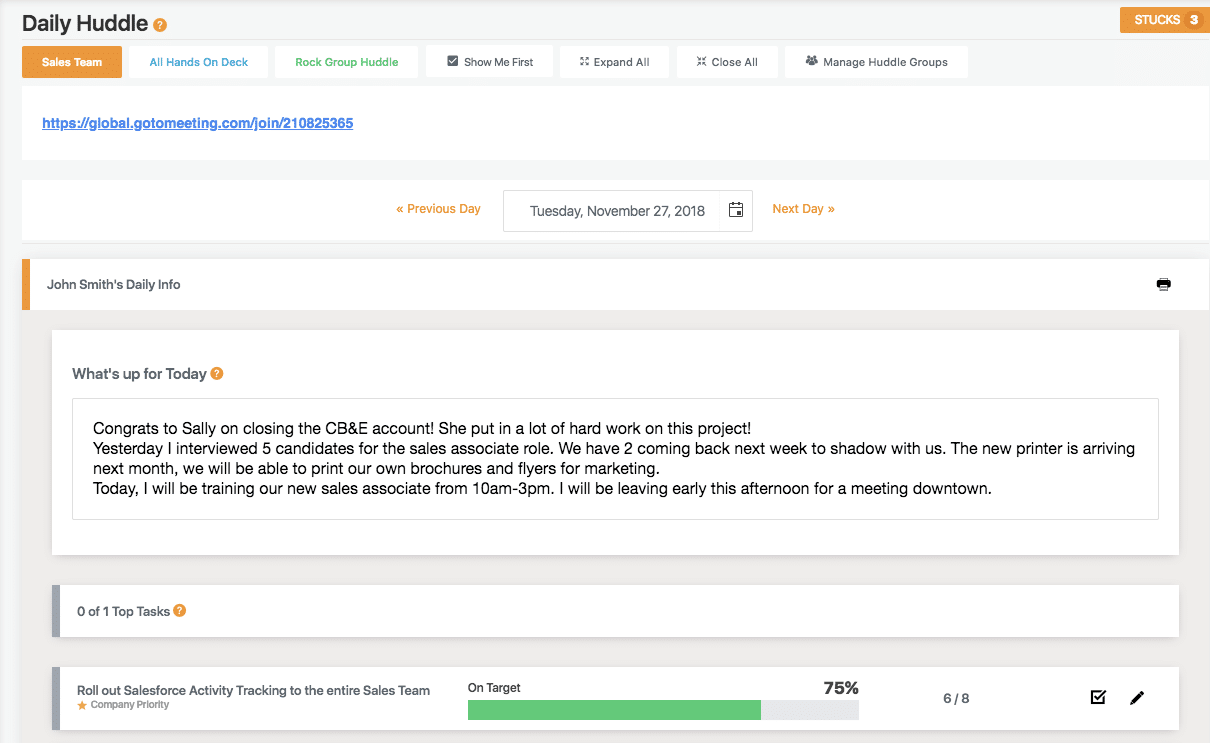 Run more effective daily, weekly, monthly and quarterly huddles with your teams. Getting in the habit of regular, action-oriented meetings is proven to resolve key issues and move your team closer to the #1 priority.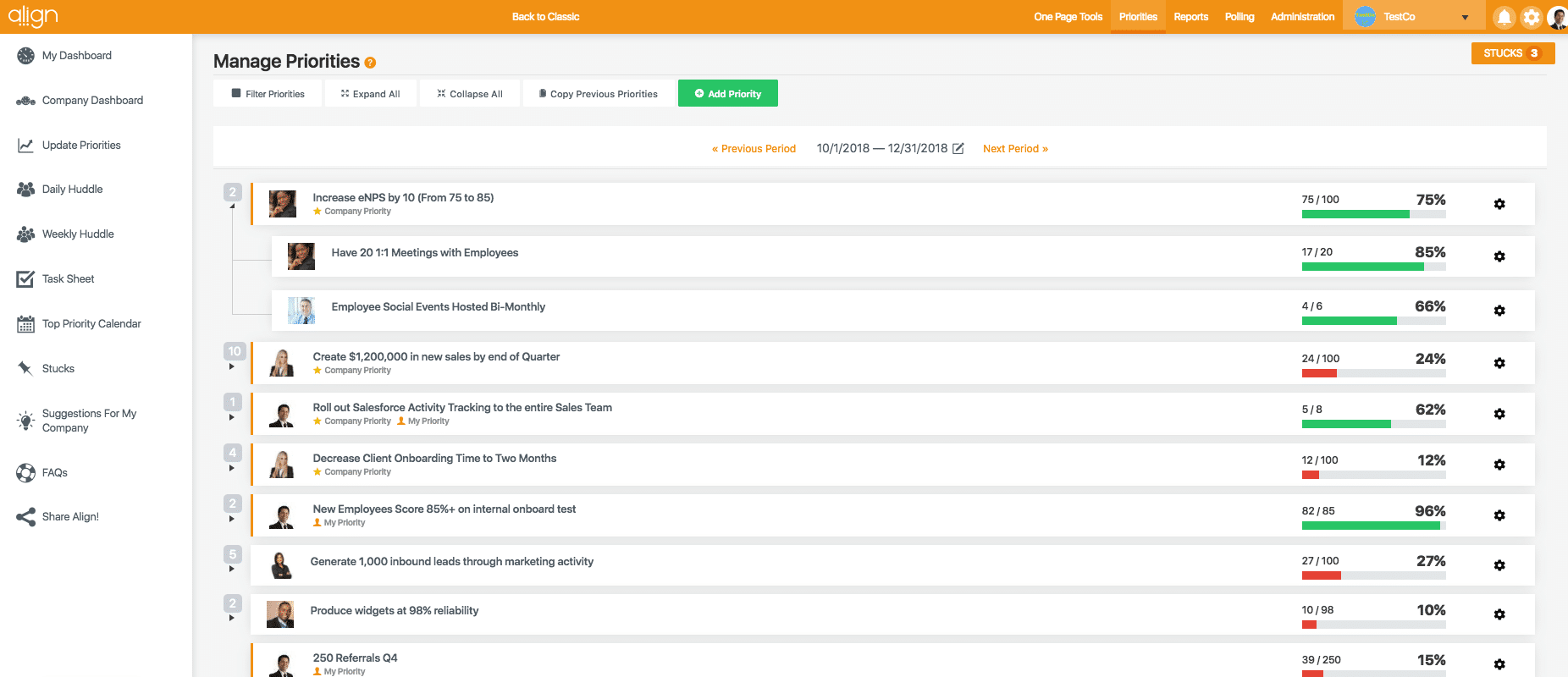 Know how your team is performing in real-time with measurable priority tracking. Update KPIs, manage tasks and see how individual priorities align with overarching company goals.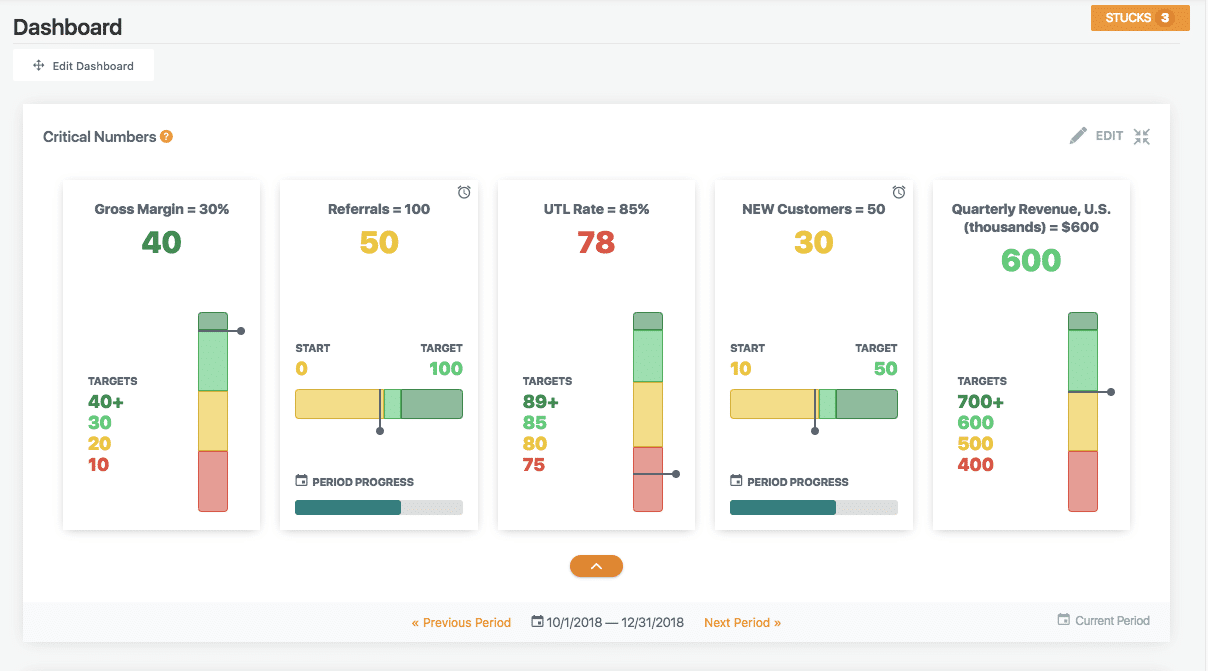 Keep Critical Numbers top of mind. Simple visuals give you quick insights into how your company is progressing against the metrics that matter most.