How Australian Business Consultant Donna Bates Reinvented Herself as a Coach Using Align
Leading Western Australian Business coach Donna Bates took her consulting practice and her client's success to the next level with the power of Align's strategic planning and goal tracking software.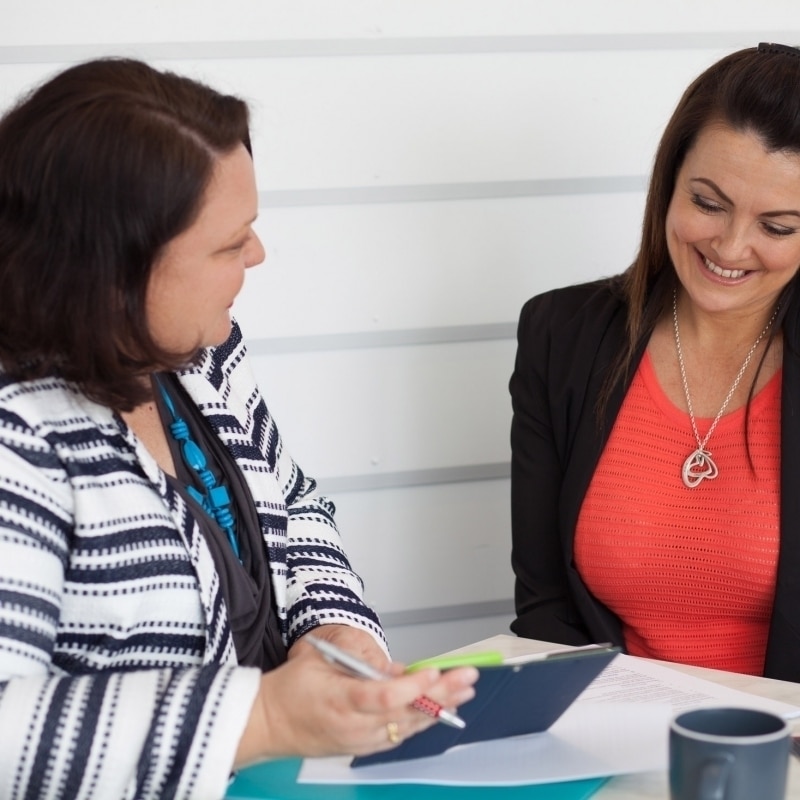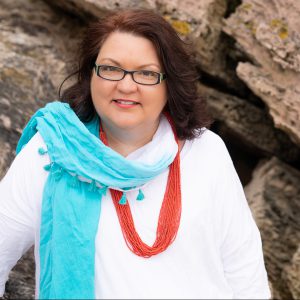 Align has made such a difference in my businesses and I think any coach or organization that engages fully and utilizes it effectively will achieve something similar.
Donna Bates, CEO

Donna Bates had spent more than 20 years in marketing and media, the last decade of which as a Senior Executive at one of Australia's largest media conglomerates. She had built a career anyone would be proud to have, and she was only going up.
Then that course was altered by a force famous for upending even the best-laid plans: love.
"I married an army man," Donna laughed, "and that meant we were moving all over the country. Seventeen times in 8 years!"
Her new, mobile lifestyle meant Donna had to say goodbye to that corporate career she had created. In fact, she remembered, a lot of the places they moved to were so small — "places you've never heard of!" — that they didn't have businesses with the kind of executive roles she had previously held.
"So I had to reinvent myself," Donna said.
She founded a business and marketing consulting firm — On Point! Strategy — in order to create a business that could move whenever she and her husband did.
But there are a lot of consultants out there, and Donna quickly learned she would have to find a way to stand out amongst the crowd.
And that is exactly what she did.
Reinventing Herself
"As I worked with my clients," Donna remembered, "I noticed they would each kind of hit their limits of understanding just as their company started to grow."
It occurred to her that many of those clients had little formal training in business or marketing. And that realization led Donna to the two ways she could differentiate herself from other consultants in her market. First, she would specialize in Growth Strategy — or strategy aimed at winning a larger market share — because this proved a consistent sticking point for so many of her clients.
Second, she learned the way to most effectively help her clients was to get in the trenches and coach them. "The biggest successes I've had are those where the client has allowed me to work with them on actual implementation of strategy, rather than just on creating strategy."
Donna had always invested in her own professional skills, and this was no different. She gained international accreditation as a coach and mentor through a prestigious training program. She attracted new clients and her business grew, but she noticed that many of them found tracking their growth an issue. And having all her clients' results at her fingertips was paramount.
Donna remembers one client in particular, who struggled to understand the methodology of the growth strategy she'd set before them. They were more interested in smashing through tasks, rather than thinking strategically through all their initiatives in a way that would actually set the foundation for long-term growth.
Donna had worked with the Rockefeller Habits for most of her corporate career. She was extremely fluent in the methodology but discovered that most small to medium-sized businesses hadn't been exposed to them. She was reading through 'Mastering the Rockefeller Habits', by Verne Harnish, and realized that the habits he described that a company should implement to best achieve growth, mirrored how she was working with her clients.
Harnish, the founder of Entrepreneurs Organization (EO), based that book and its follow-up, Scaling Up, on a compilation of best business habits and the leadership principles of John Rockefeller at Standard Oil. "So much of it reinforced what I had laid out in my client's plan, so it was nice to have such a respected source tell me I was on the right track."
The Rockefeller Habits added a cohesive methodology to implement what Donna had created. "And when I went back to this client, and others, with this slightly altered, but more cohesive playbook, it was a lot easier for them to follow."
She says that was, in large part due to a technology she was introduced to through the Rockefeller Habits, which she calls "a total God-send for me and also my clients."
What is Align?
That technology was Align software, which provides strategic planning and execution tools giving businesses the ability to plan, communicate and measure progress on a continuous basis. It achieves that through a suite of tools that have made a difference for Donna and her clients. Donna uses several tools in Align to support her coaching process including:
One Page Strategic Plan
Align users create a One Page Strategic Plan, allowing a company's leadership to share its roadmap for organizational success with their entire team. This helps managers ensure their department's work is fully aligned under this vision and allows each employee the satisfaction of understanding how their daily tasks fit into the company's priorities.
Priority Management
Align software allows teams to effortlessly track progress toward goals — both big and small — on their way toward the vision laid out in the One Page Strategic Plan. This maximizes accountability, as every team member and department can see the status of all other team members' tasks; and it gives CEOs and other executives the opportunity to get a true eagle-eye view of the company as well as where the efficiencies and inefficiencies exist.
Daily and Weekly Huddles
Communication is essential to a successful organization, but it doesn't have to take a ton of time. Align provides the tools and guidance to create a culture of regular 10 – 15 minute meetings — called "huddles" — that allow teams in an organization to increase the transparency of important information, to create a culture of accountability around completing the tasks assigned in those huddles, and to reduce time wasted sifting through emails or sitting in longer, less structured meetings.
Donna believes an invaluable part of Align for her clients is that it allows them to do all this in one place.
"There are no separate spreadsheets to deal with," she said. "No clicking between multiple databases. It allows clients to set a plan and a handful of top priorities with me, and then to track their progress toward those priorities every step of the way on one dashboard, updated in real-time."
Today, Donna says 50% of her clients are committed to using Align, and she insists the difference is clear between those who use it and those who don't.
"Those without Align struggle to keep track of their various initiatives in a cohesive way, she says.
But those that use the software?
"It's a game-changer. Working with Align forces them to instill the habits we talk about — the huddles, the transparency, the accountability — right into their organizational culture. It helps an entire company get on the same page, and it allows them to think strategically about our end goal of growth!"
A Coach's Tool
But Align's value is not just enjoyed by the company using it. Donna will be the first to tell you it has made her job so much easier, as well.
How it helps her is illustrated in an example she gave of two clients. The first doesn't use Align.
"They're trying to implement the Rockefeller Habits on their own, and they're trying to track their progress toward goals manually, but it's not working for them," she said. "They keep getting stuck in implementation, and — since they're not updating their trackers in real-time — too much time passes before I see they've gotten stuck or understand what got them stuck in the first place. Rather than truly adopting new, effective habits, they're trying to mold them into the way their organization already does things, and that's not how it's meant to be done."
She says the businesses that choose not to utilize the software also tend to be the ones that struggle with the implementation and tracking of the Rock Habits.
The second business Donna mentioned has recently fully engaged with Align, and she has found that the transparency and accountability Align provides has made a big difference in her work with that client.
"Besides the dashboard being a way for their organization to internally track their progress, it also allows me to check in regularly to make sure they are completing the tasks we agreed they would. As their coach, I can see right away when they're going off track, and — when things go well — I can show them how their results are cascading directly from the strategy we created together."
Donna has also found that — — Align has made her a better, more attuned coach and partner for her clients.
"Because the Rock Habits and Align work so well in tandem, it gives me a better framework from which to coach them," she said. "Because it gives me a transparent view of how they're progressing, it gives me the details I need to be more responsive and really specific in our weekly strategy suggestions, in a way I couldn't otherwise be."
Growing Business
Today, Donna's On Point! Strategy advises business owners all over the world in 15 different industries, and continues to grow!
She is also an Entrepreneur and has launched two other businesses where she uses Align to track her own company's progress.
Of course, that growth doesn't come without new challenges.
"I have clients across many different fields, all at different points in implementing their growth strategy," she said, "Align has become very important for me. It allows me to get a quick read and snapshot of a client's progress, which is essential as I jump in and out of meetings with such diverse clients."
Donna said she has successfully hit or exceeded Key Performance Indicators with 85% of those clients — something she takes great pride in.
When she was asked what advice she would give to another coach looking to achieve similar results, she was quick to list three things:
Adopt a strict methodology that can be easily implemented, like the one she developed with the Rockefeller Habits
Have the flexibility to be able to work within the diverse challenges facing different industries and
Take the time to utilize a tool that provides the strategic planning and execution she has found with Align.
"It's made such a difference in my businesses," she said of Align, "and I think any coach or organization that engages fully and utilizes it effectively will achieve something similar."