Discover the Power of Align: Book A Free No Obligation Personalized Demo Today
Achieve Big Goals. Faster.
If you're implementing the Rockefeller Habits or Scaling Up system in your business, Align can help.
Align is specifically built to manage tactics featured in Verne Harnish's books: Huddles, Priorities, One Page Plan tools, Critical Numbers and KPIs.
More than just software. The habits you develop using Align create a company culture focused on transparency, accountability, open communication and execution.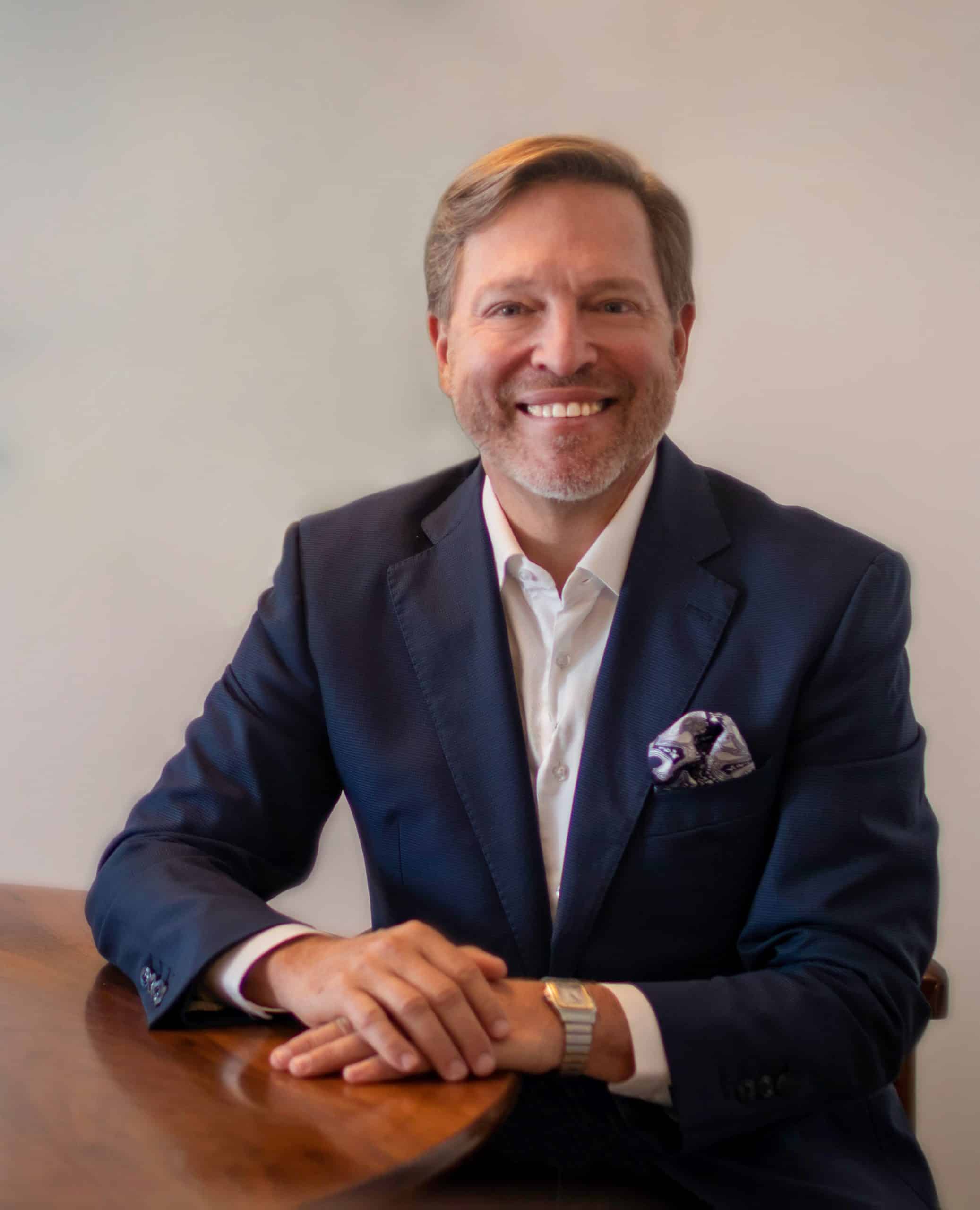 Verne Harnish, CEO
Scaling Up

"Hands down, the best way to get your whole team energized and in-sync around your company's goals."
Align's Scaling Up Tools.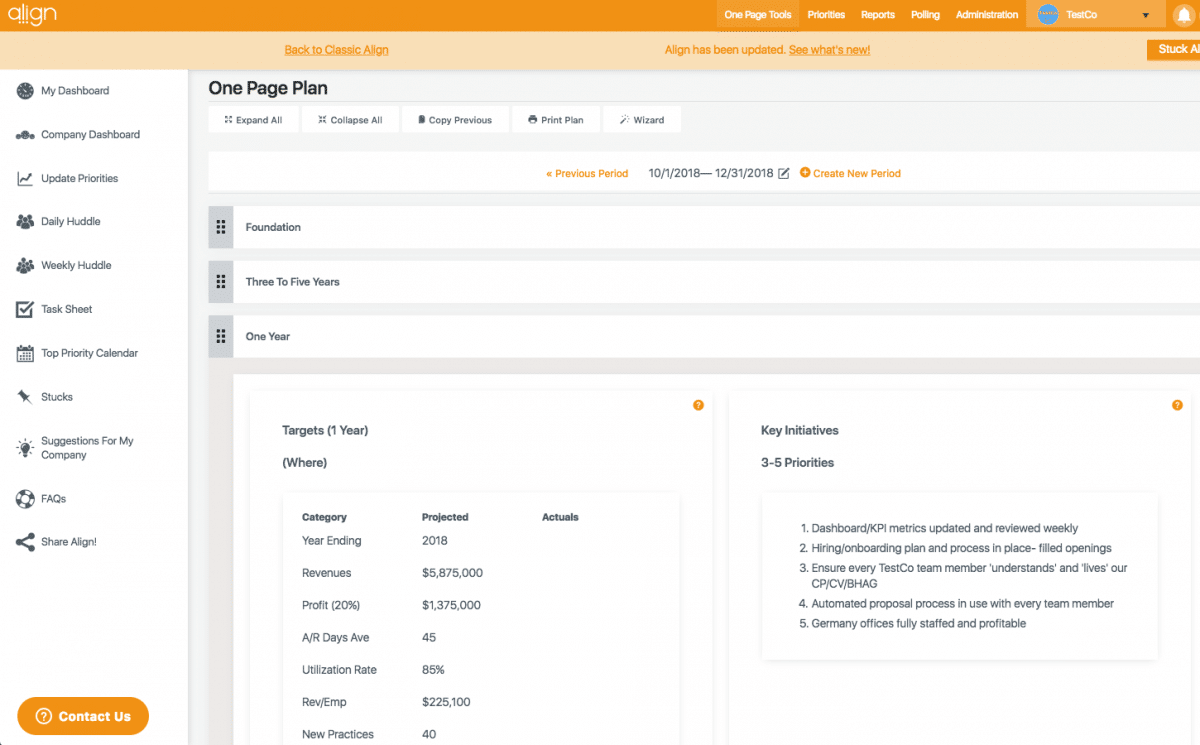 Share your company's plan for success and align your team under the vision for the future.
From your company's Core Purpose and Values, down to Key Initiatives and Quarterly Targets, everything essential to strategic planning is transparent, to promote company-wide alignment.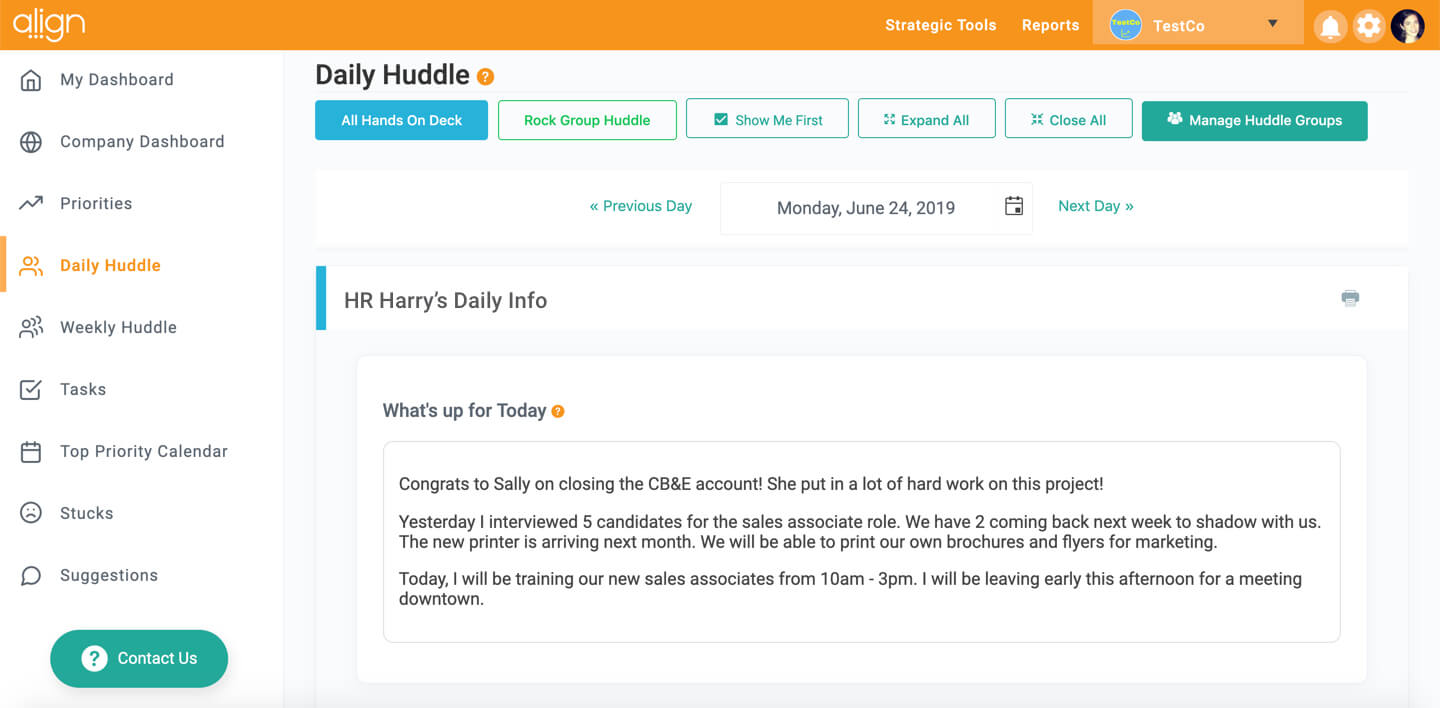 Manage the communication rhythms you need to move the business forward.
Run more effective daily, weekly, monthly and quarterly huddles with your teams. Use our pre-formatted Huddle template to share What's Up, KPI updates, Stucks and Top Priorities for the day.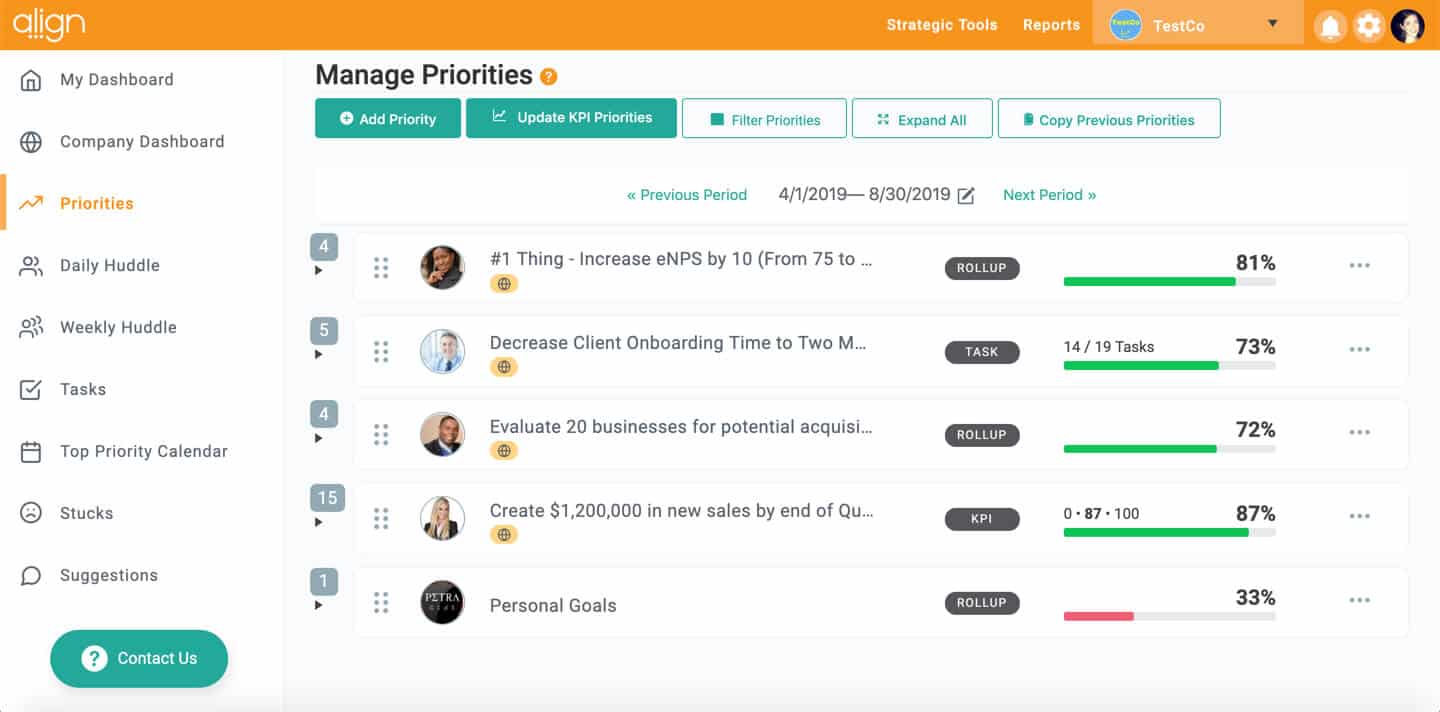 Effortlessly track progress throughout the quarter to promote accountability.
See top-level company priorities and how individual priorities align. Know what everyone's working on, and if that work contributes to the things that matter for the company as a whole.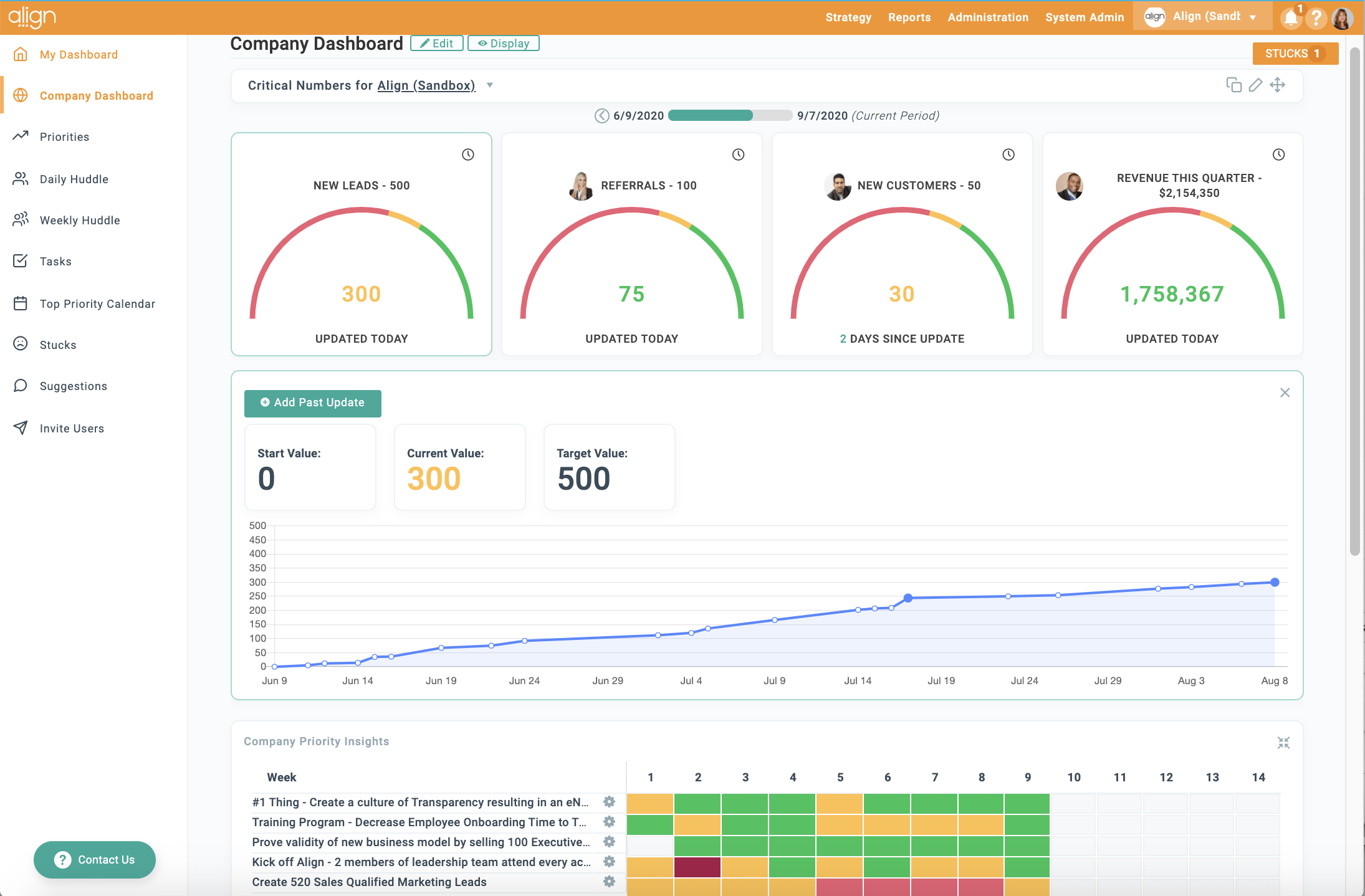 Track your Critical Number and other big picture metrics.
View important company performance data daily so you know how you're progressing and can course correct quickly.