Many teams are adjusting to new work-from-home schedules, experimenting with new workflows and getting comfortable with new software tools to keep team communication smooth.
To help with these adjustments to your workday, Align integrates with the cornerstone of many remote teams' communication: Slack.
Set scheduled reminders to update about important Align work, and have them sent to you in Slack.


Daily Huddle Not Complete
Weekly Huddle Not Complete
Top Priority Not Completed
Custom Alert
Quickly update your Daily and Weekly Huddles directly in Slack.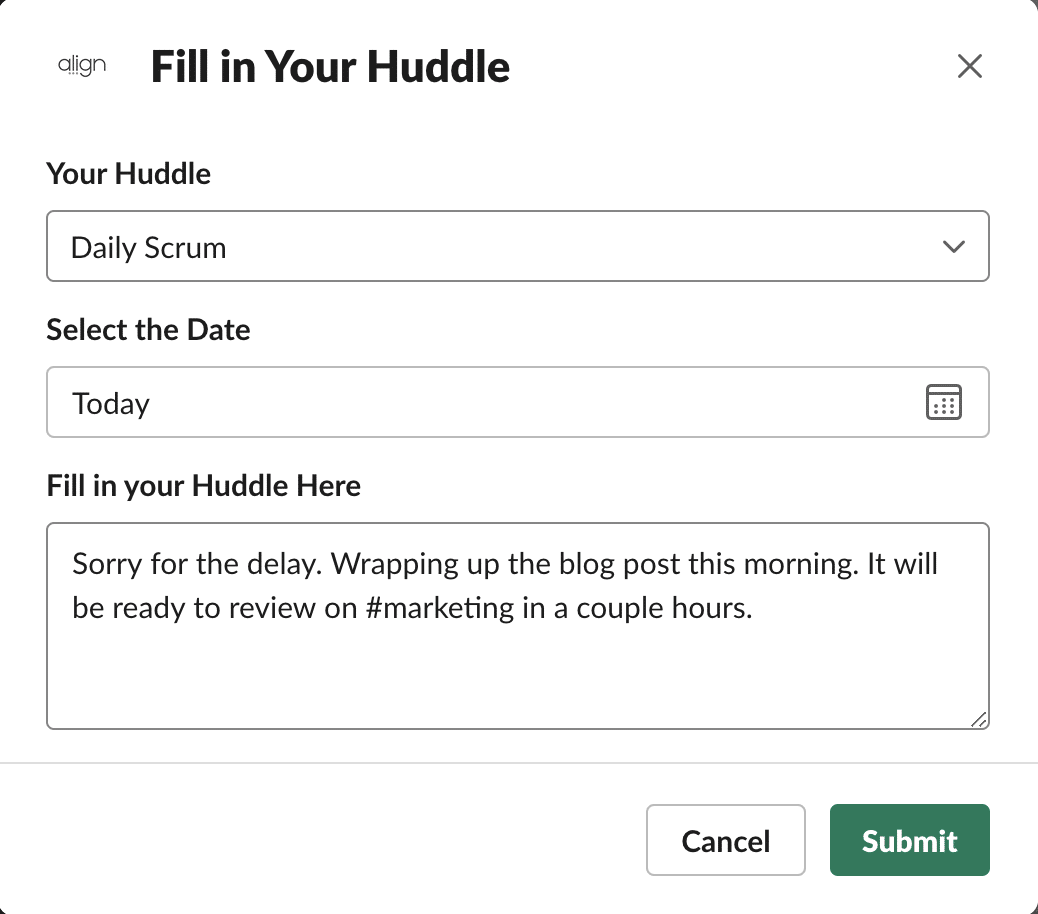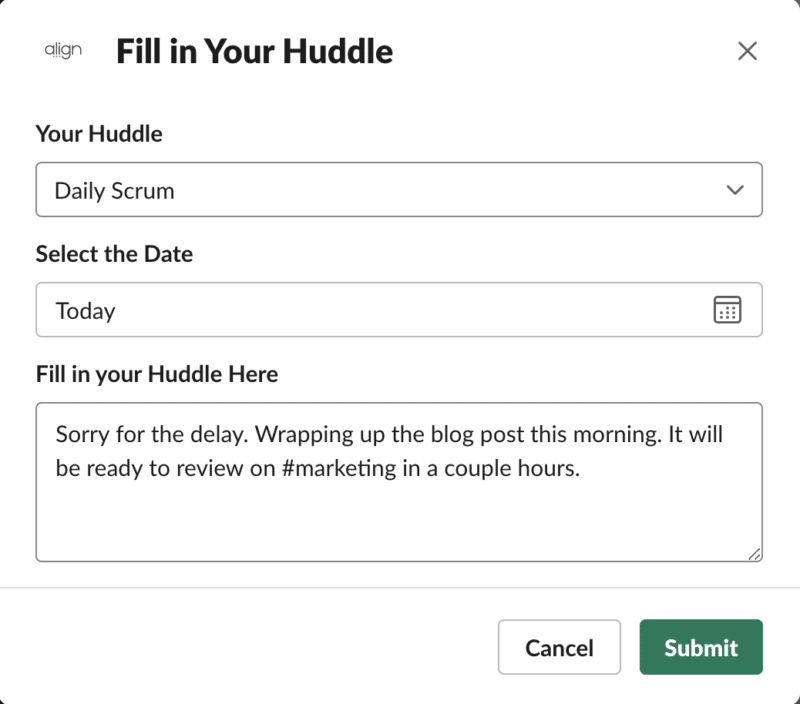 Use slash commands to receive a summary digest of your most important information.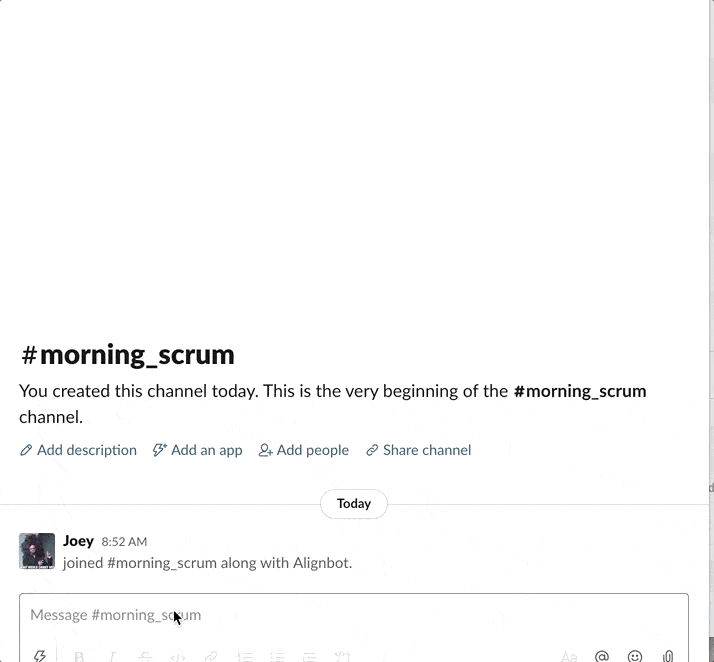 Share team updates to the default channel you choose.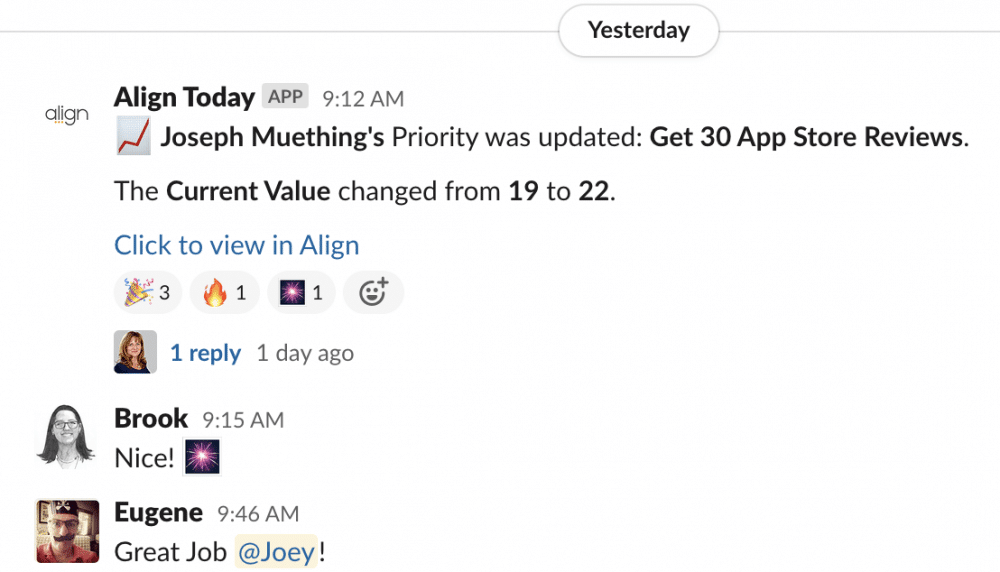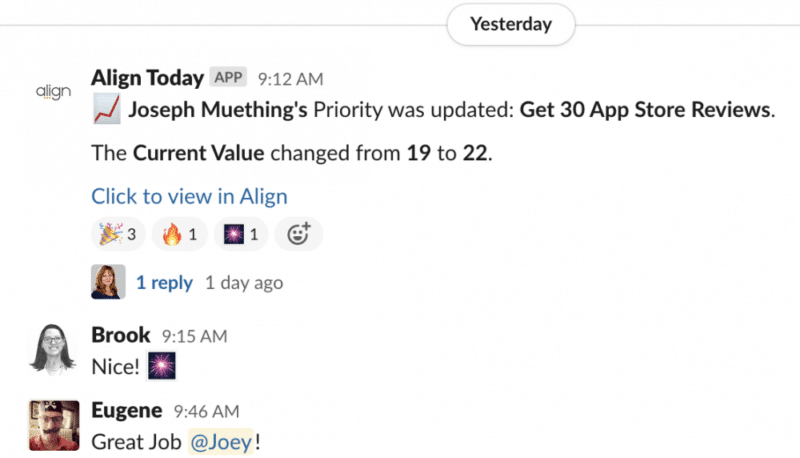 With more teams separated physically now, it's more important than ever to celebrate accomplishments and progress on your strategic goals. With the integration, you can set up a Slack channel to automatically post team updates. Acknowledgments and virtual high-fives help motivate your team to accomplish their goals and keep the team engaged with each other. These updates include:
When a Priority is updated
When a Task is completed
Don't let the automation cause your team to lose focus on the Critical Number. Instead, use your time saved to provide insight. With Critical Number Notes, you can add the why behind the update, allowing you to level up on the data most important to your business.
Already an Align User?
The Align-Slack integration is available now! For more information and how to connect your account, check out the FAQ Page or the video below: