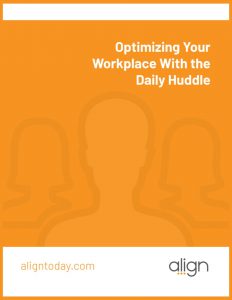 Streamline & improve communication with the Daily Huddle.
You can establish a quick, routine way for your employees to stay on top of all the work that needs to be done.
Every member of your business, including field, office and remote employees, can get on the same page.
Reduce the need to micro-manage employees by increasing transparency and accountability into everyone's daily work.