Strategic Planning Software To Keep Your Team On Track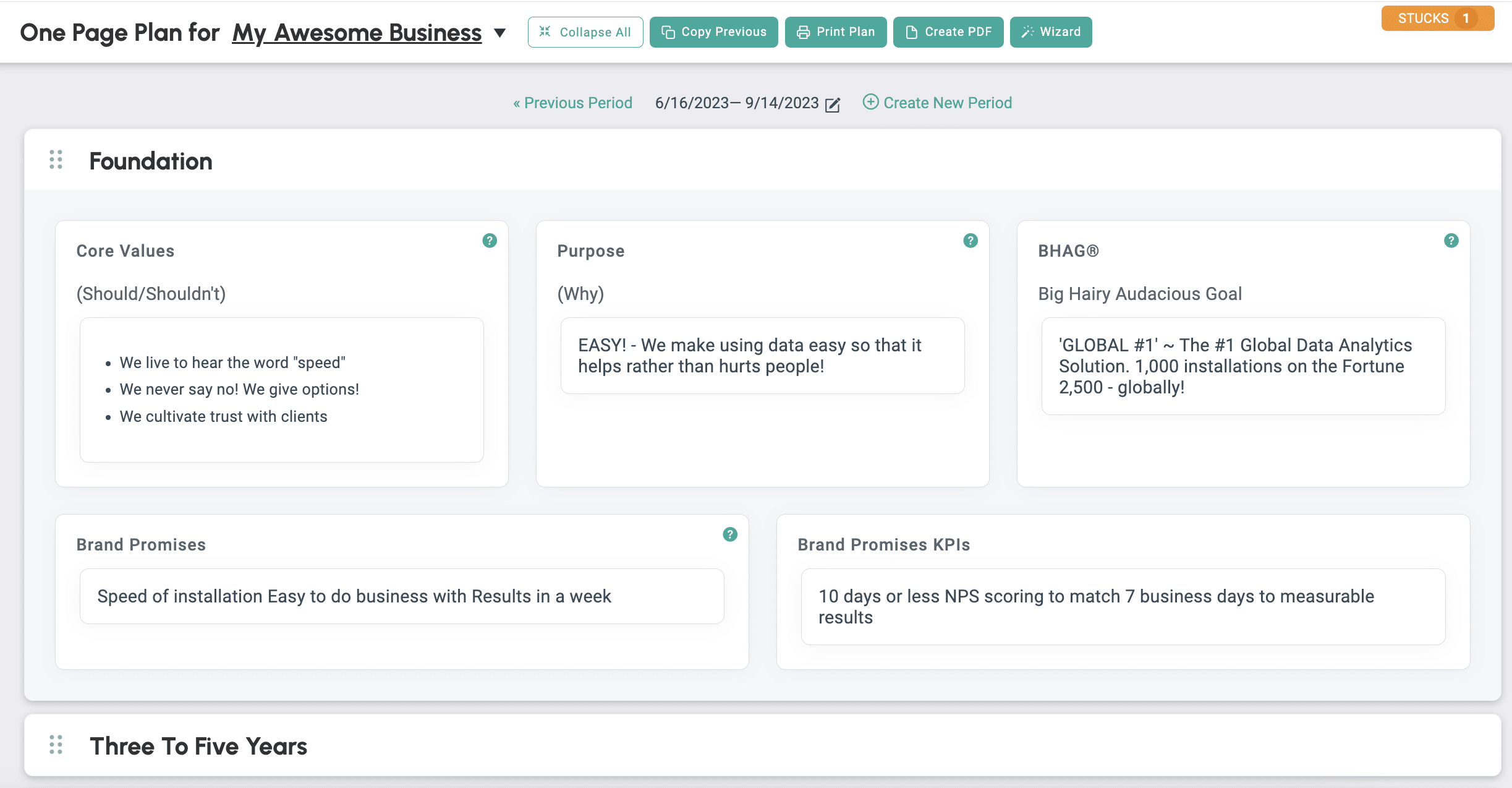 Bring your Core Values, Purpose, and Key Initiatives to life in your strategic plan. Provide direction for your business and team members.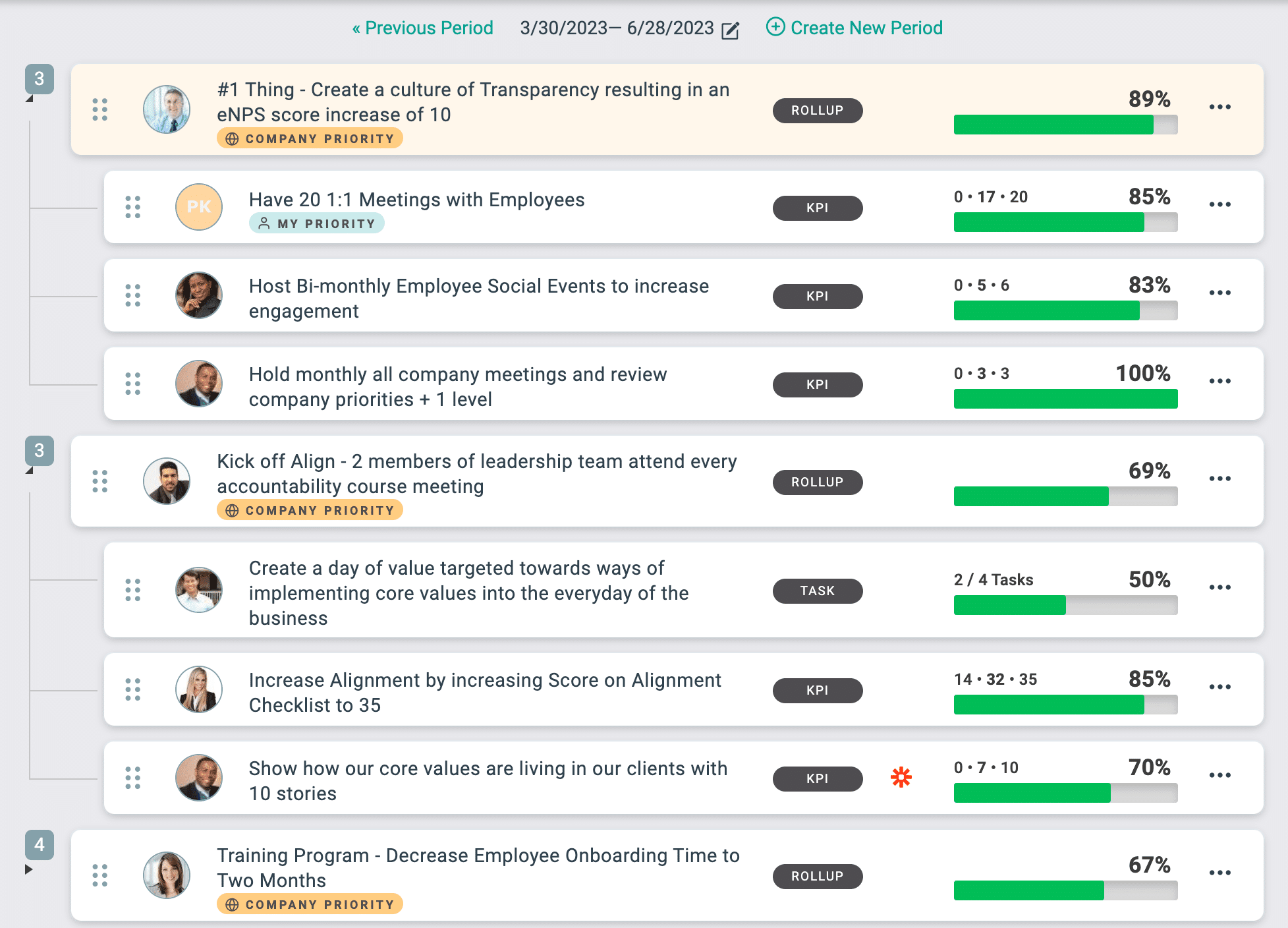 Break down your strategic plan into quarterly objectives that will gauge business success.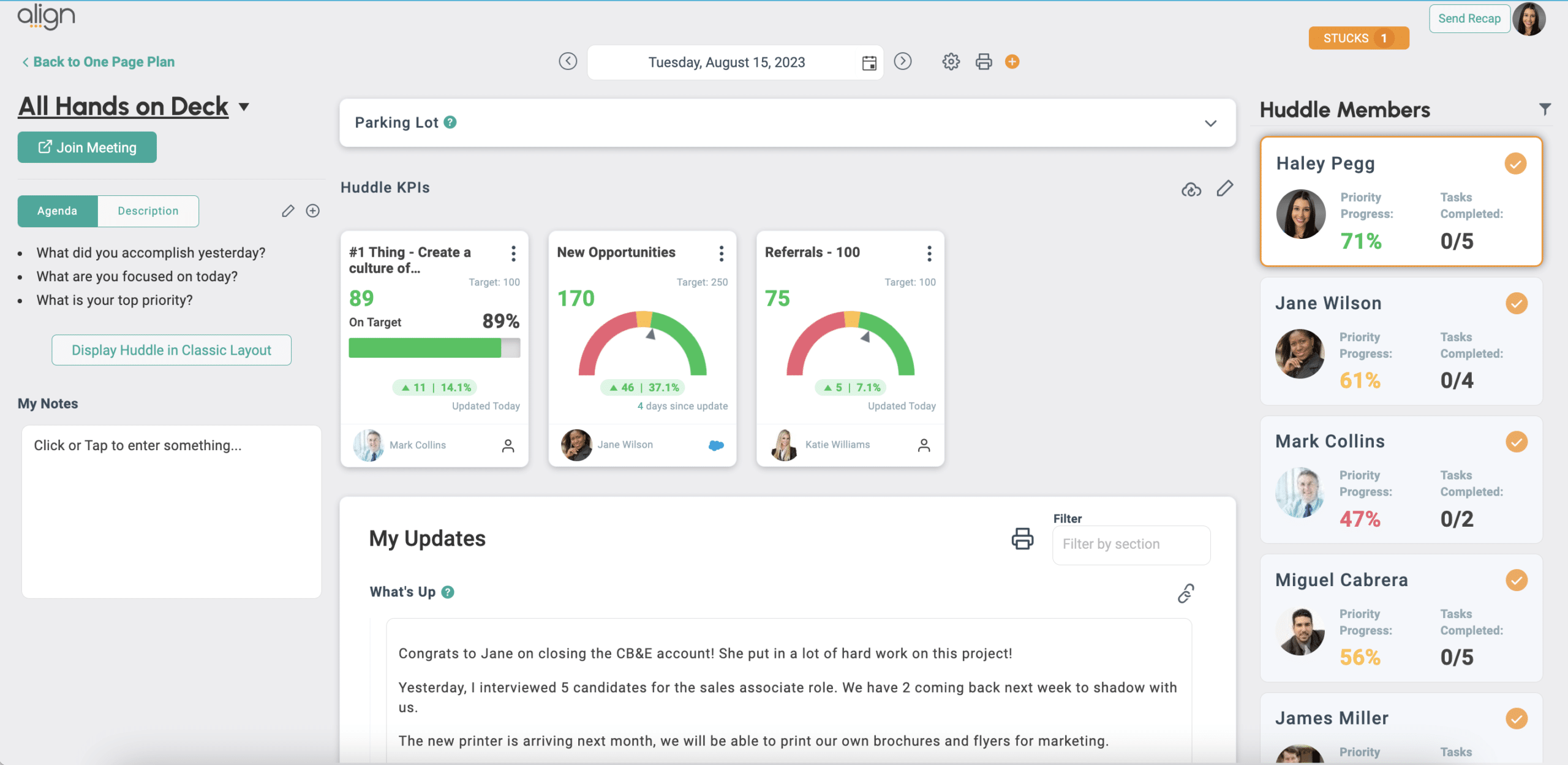 Use built-in meeting tools to run efficient meetings, complete with an agenda, individual updates, relevant customized KPI dashboards, and notes.
More about Meeting Tools.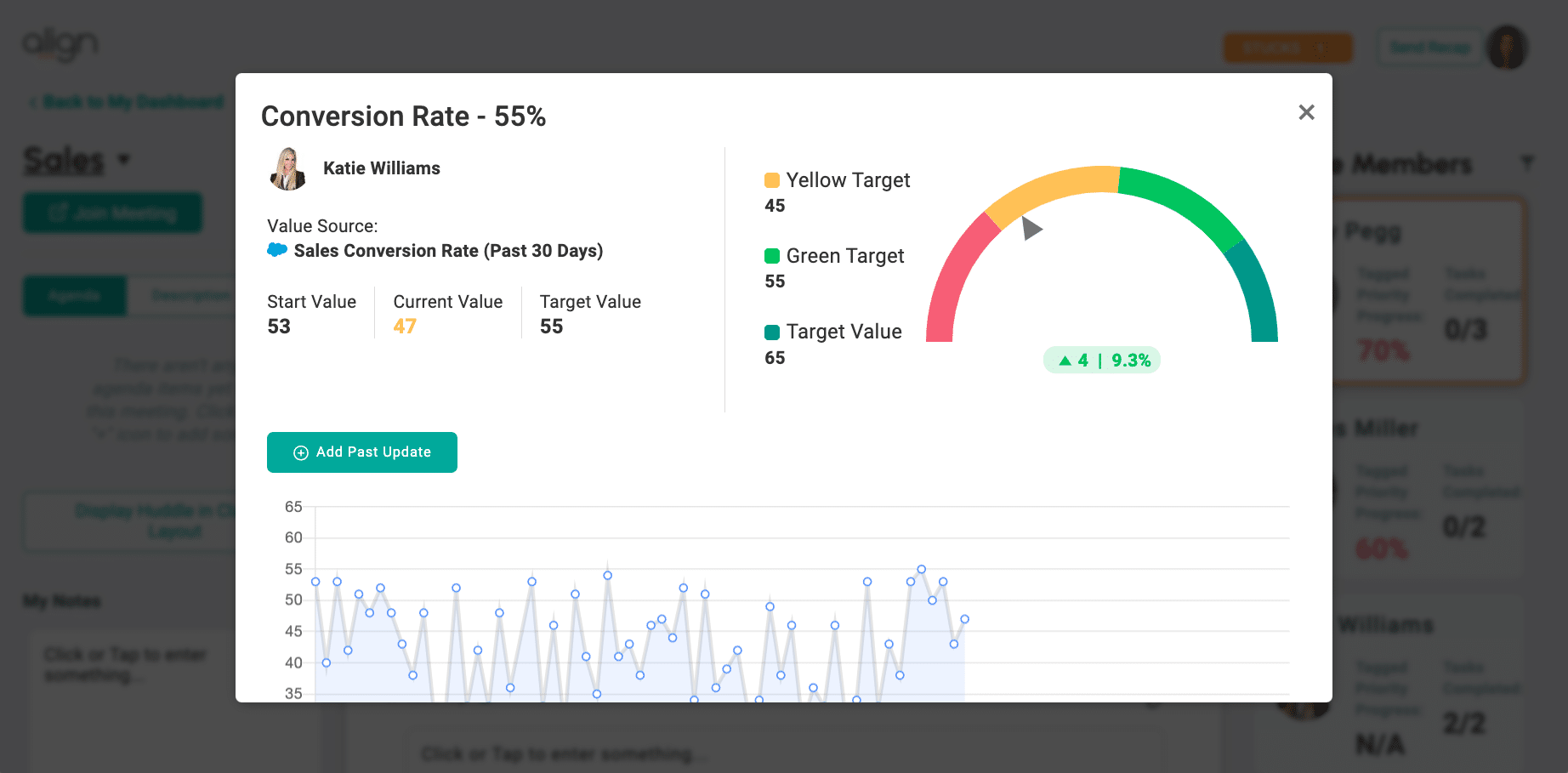 Share performance insights with everyone. Gauge progress of individual targets and metrics that reflect bigger-picture performance.
More about KPI Software.
Book Your Free No Obligation Personalized Demo Today
Here's what our clients are saying…

Align keeps us hyper-focused on our individual and strategic goals.
Read More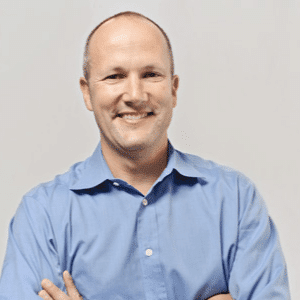 When I go to Align I can see everything I need to do — from that largest priority I've been putting off, to that task I forgot.
Read More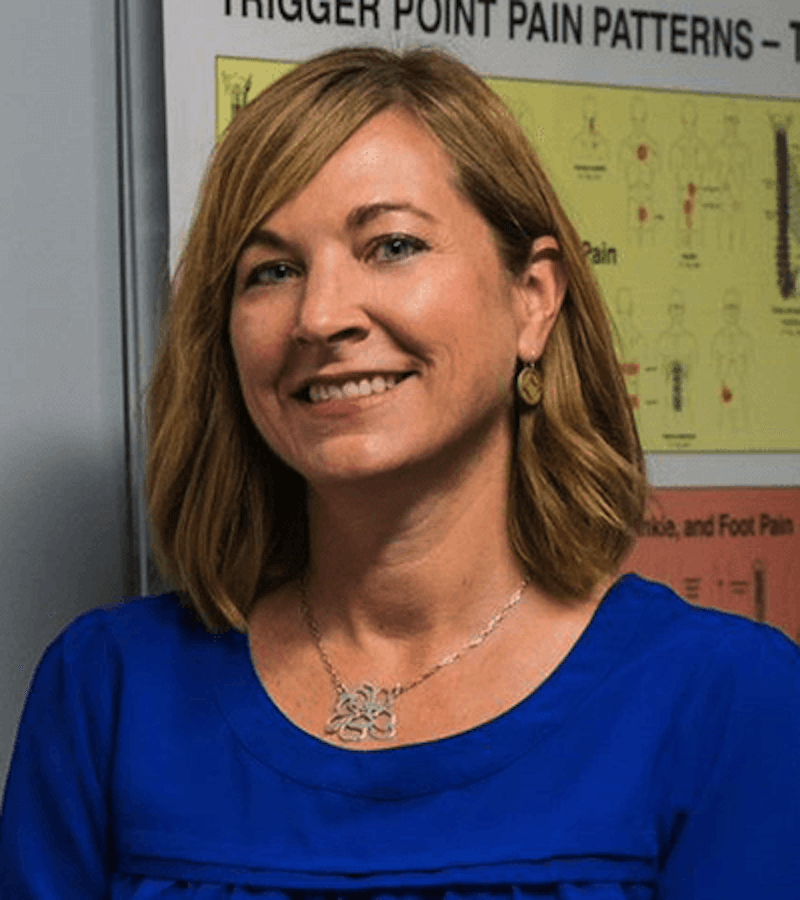 We would ignore the priorities set in planning meetings. Align was the missing piece in getting things done.
Read More