Company culture that creates positive cashflow
Align provides insights into employee engagement and morale, helping to identify areas for improvement and influence strategies for retention and productivity. Happy employees, happy business.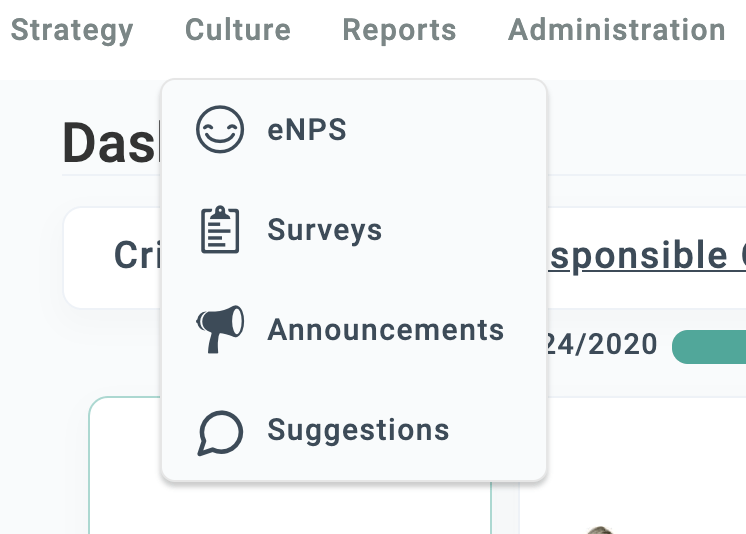 Achieve the culture you want through active company engagement.
Your Employer Net Promoter Score cultivates employee advocacy with a one-question survey asking employees to rate their satisfaction at work. By turning engagement into a trackable metric, you are better able to identify where efforts need to be made to improve your company culture. Whether you are in the office, remote, or in a hybrid model, eNPS is the handy tool to pulse check your organization.
Benefits of using eNPS in Align:
Understand the trend analysis to gauge your company's culture and areas for improvement
Engage your whole team and encourage employee participation, making your team members feel valued and appreciated
Access all data in one place
Why use eNPS?
According to Gallup, 85% of workers worldwide are either not engaged or, worse, actively disengaged at work. The benefits of having better-engaged workers are obvious, but startling to see laid out in their entirety: lower staff turnover, less absenteeism, fewer accidents, even less theft, all of which leads to higher customer loyalty, sales, and profit. Check out our eNPS blog post for more.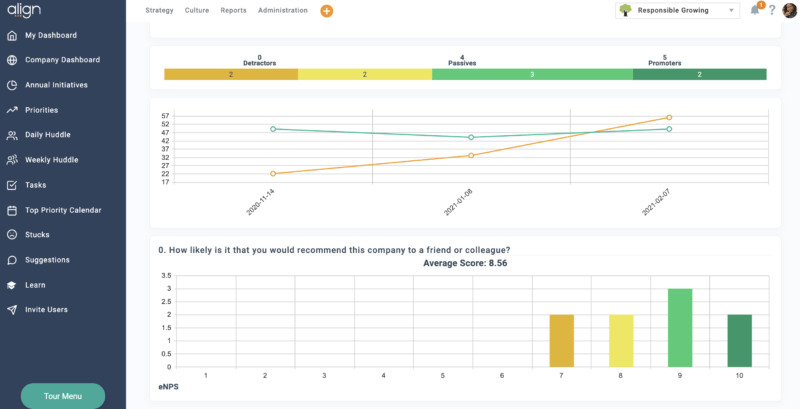 Use the Align eNPS tool to automate measurement of employee  engagement and happiness on a regular basis.

Set the Align eNPS tool to ask a regularly recurring question and survey your team.

The automated survey will go out to your team on a recurring schedule and track results.

Check your responses after each survey and follow your score over time to quickly react to changes into team connectivity.

Feedback is collected anonymously so that you get a true sense of the pulse of the team.
Develop a culture of feedback in an organization where people feel comfortable expressing themselves freely.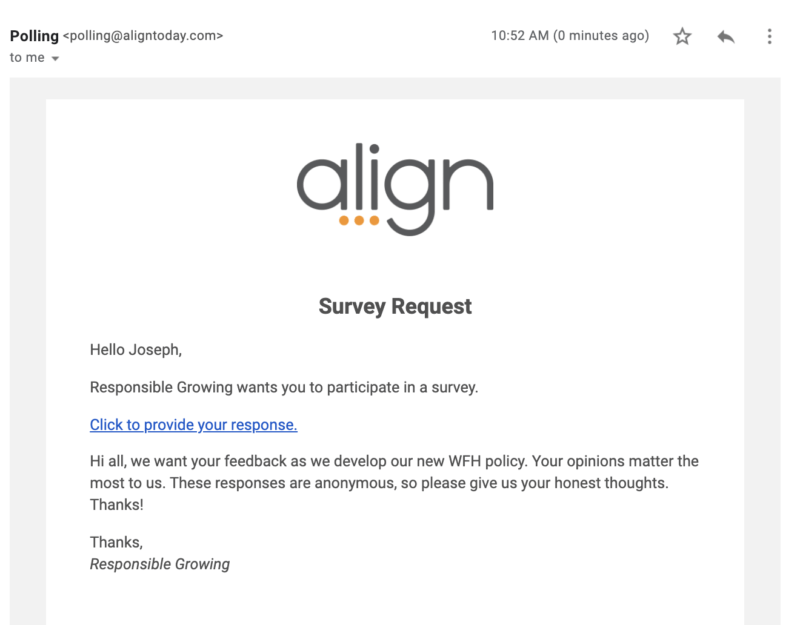 Implement surveys to improve engagement and give every employee a voice when you need more data to make decisions.

Unveil areas for progress and identify problems while offering anonymity to get truthful answers.
Elevate your most important announcements above the clutter of daily communications.
Easily create company announcements for your team all at once.

Create a hub for your important announcements to make them easy to find – anytime from anywhere.

Use the email distribution option to add frequency and an additional messaging platform to your announcements to improve communication retention.
Give your employees a voice.
Collect anonymous employee feedback using Suggestions in Align as a digital suggestion box where you encourage employees to submit ideas on how the company can better achieve goals along with suggestions for improvements to the workplace or your company culture.

Prove to them you are listening and committed while respecting their privacy.  Align's digital suggestion box allows you to create threads for each suggestion by responding directly but anonymously to the employee who makes suggestions so that you can ask for further details or let them know the actions you plan to take.
Here's what they're saying…

Align keeps us hyper-focused on our individual and strategic goals.
Read More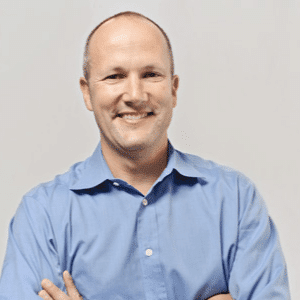 When I go to Align I can see everything I need to do — from that largest priority I've been putting off, to that task I forgot.
Read More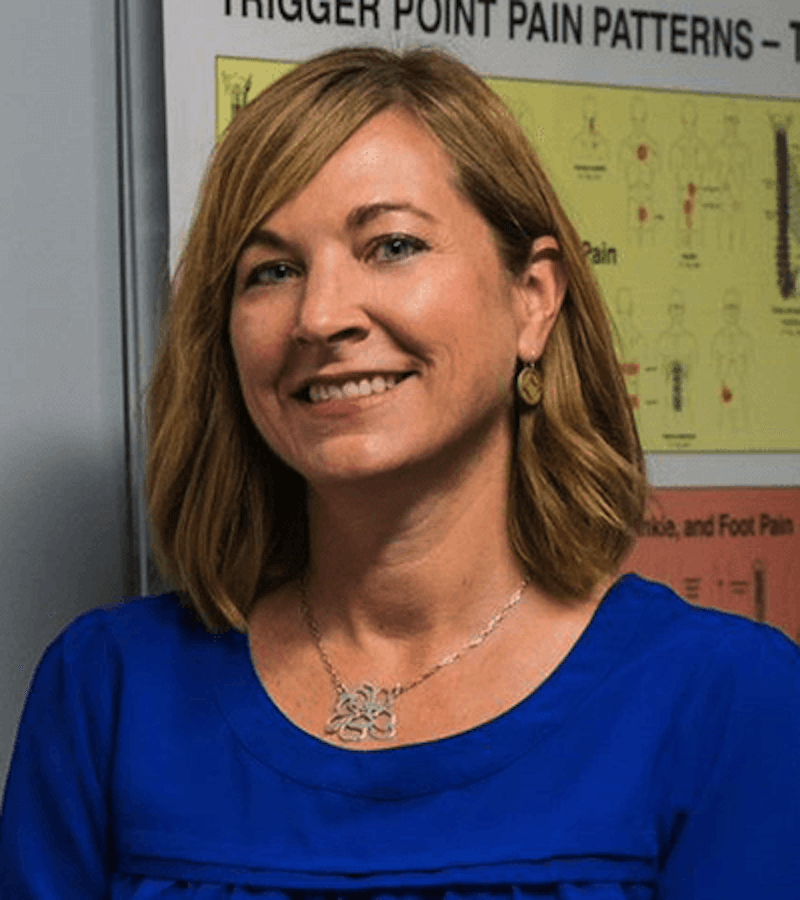 We would ignore the priorities set in planning meetings. Align was the missing piece in getting things done.
Read More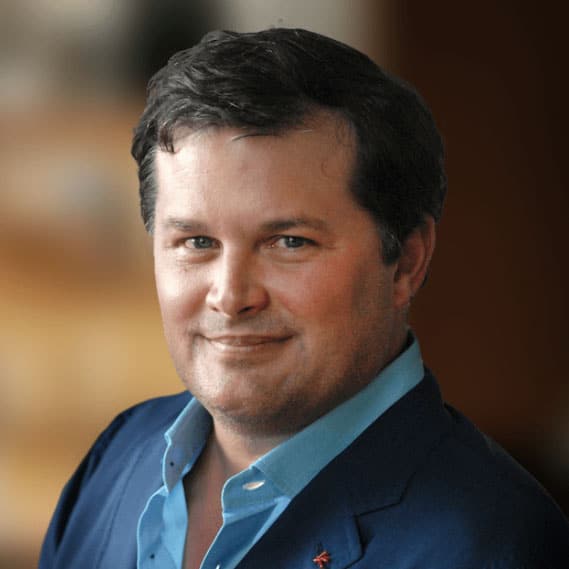 Discover the Power of Align: Book A Free No Obligation Personalized Demo Today