Get A Slideshow of Motivational Quotes to Inspire Your Team.
Get your team thinking on a higher level and feeling good about how their work contributes to the growth of your company and their career.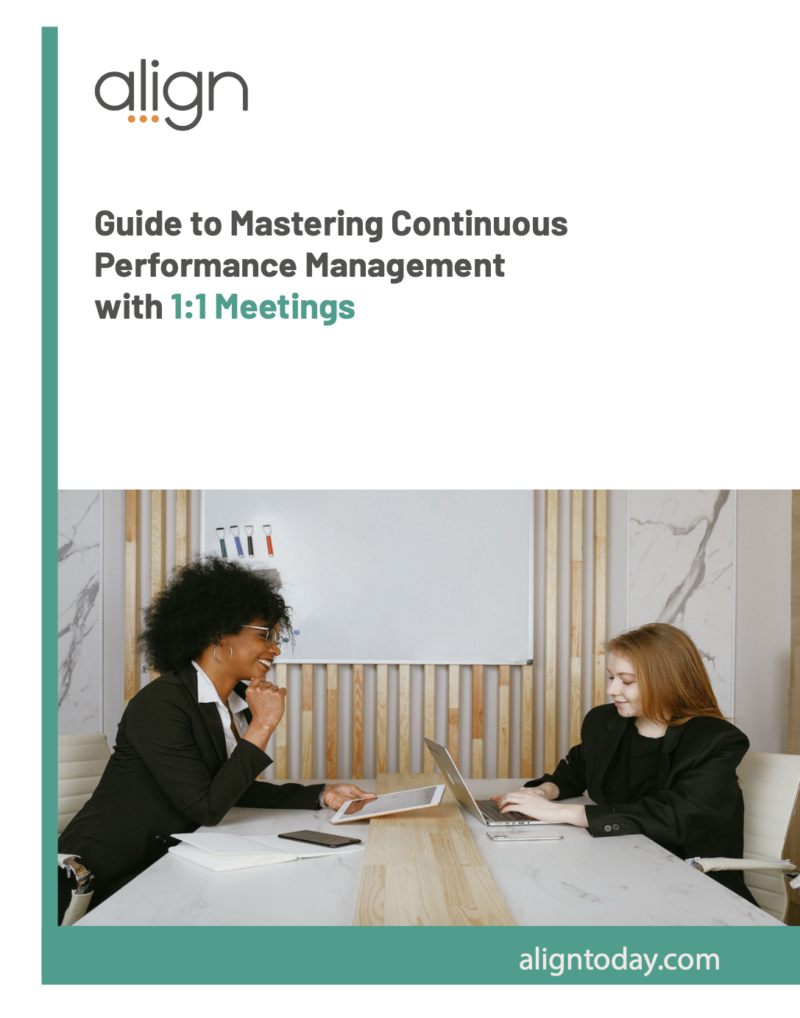 Inspired to improve your performance management process?
You might also be interested in this guide!
Download to learn:
How to successfully execute a productive 1:1 Meeting
How perfecting you communication rhythms will lead to improvement across the board
Benefits of 1:1 Meetings for both team leads and team members
Tips for improving your internal communication habits and meeting styles
Expert opinions from Scaling Up coach Herb Cogliano and Align CEO Doug Walner
How to set up a recurring 1:1 Meeting in Align