Align Helps Rapidly Growing Hagerty Group Stay Aligned, Coordinated, and Focused
As a CEO of 20 years and former Chairman of the Global Board of Directors for YPO, McKeel Hagerty knew the importance of implementing good business habits in a scaling business. When his company needed new tools to manage their fast growth, he implemented using Align to power strategic initiatives.
Align helps Hagerty keep rapidly diversifying business units focused on common goals.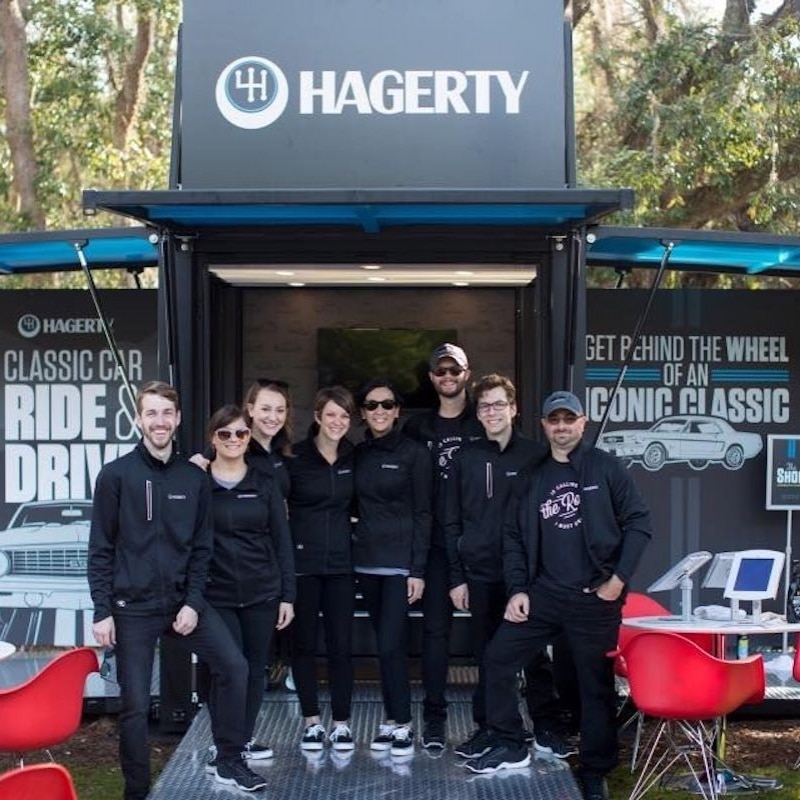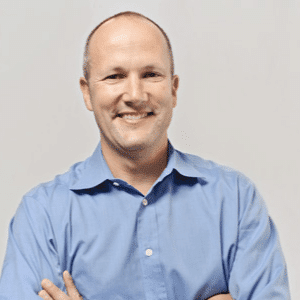 When you're growing fast, it's easy to get distracted. Align keeps us hyper-focused on our individual and strategic goals.
McKeel Hagerty, CEO

About Hagerty
Hagerty is the world's largest provider of specialty insurance to vintage vehicle enthusiasts. They employ more than 1,100 people, have offices in the United States, Canada, Germany, and the United Kingdom, and insure over 1.4 million vehicles.
The company was started by Frank and Louise Hagerty in 1984 as an insurer of classic wooden boats. In 1991, they refocused the business on classic cars. Today, Hagerty insures everything from entry-level enthusiast vehicles to multi-million-dollar one-of-a-kind collectible cars.
McKeel Hagerty, son of Frank and Louise, took over as CEO in 1997. At the time, the company had just 50 employees. McKeel has led the company's expansion and evolution into both an automotive lifestyle brand dedicated to the love and protection of driving and the world's largest provider of specialty insurance to vintage vehicle enthusiasts.
In addition to insurance, Hagerty is home to:
Hagerty Drivers Club, the world's largest community for automotive enthusiasts.
Hagerty, the magazine, which is among the highest circulation car magazines in the country.
"The Barn Find Hunter," one of the most popular automobile focused shows on YouTube with nearly 700,000 subscribers.
DriveShare, the nation's only peer-to-peer classic vehicle rental marketplace.
MotorsportReg.com, North America's largest motorsport membership and event management system.
Hagerty and The Rockefeller Habits
To keep his rapidly expanding business aligned, Hagerty implemented the "Rockefeller Habits," a management system popularized by Verne Harnish. One of the key components of the Rockefeller Habits is the One-Page Strategic Plan.
Here is how Verne describes the One-Page Strategic Plan (OPSP), "The bigger your company gets, and the faster it's growing, the harder it is to get everyone on the same page. The problem, of course, is that there isn't a single page around which to align."
The One-Page Strategic Planning process helps Hagerty confront the critical issues, debate potential strategies, evaluate alternatives, set priorities, and allocate resources. This starts with strong leadership, and Hagerty has very clearly defined goals and priorities.
Some of the other components of the Rockefeller Habits include quarterly meetings, clear key performance indicators, and daily huddles.
"Rockefeller Habits take all the best business practices and rolls them into clear steps," explained Hagerty. "The Rockefeller Habits, like life, require daily doses of energy to work. If a company is not prepared to 100 percent commit to executing the habits, the effectiveness can slip away."
Hagerty and Align
Hagerty uses software from Align to implement the Rockefeller Habits at scale. They first implemented the Align software in the third quarter of 2017, starting with the executive team. Over time, they have cascaded the tool throughout the organization and currently have over 350 employees using Align. Hagerty expects to double that number in 2019.
First, Hagerty uses Align to document and communicate the One-Page Strategic Plan, which outlines their five corporate priorities. This is updated quarterly and is visible to all employees.
In addition, Hagerty employees are using Align to track progress on over 600 individual priorities. In some cases, these are directly aligned with one of the top five corporate priorities. In other cases, these priorities are aligned "organizationally" with individual priorities rolling up to their manager's priorities.
To ensure that all managers stay connected, Hagerty conducts a monthly business update meeting for all Hagerty managers. The information for this meeting comes directly from Align. They even create a video called "On the Same Page" to help communicate their priorities.
Hagerty also uses Align's Daily Huddles feature. Currently, Hagerty has 77 Daily Huddles established in Align. In the huddle meeting, each employee must share his or her Number One Priority for the day. These are documented in Align, and during the following day's huddle, employees must report whether they accomplished it.
"People feel so much more connected now," explained Emily Wilbert, Hagerty's Senior Manager of Strategy Operations. "There is no way we could have scaled the Rockefeller Habits without the Align system."
Benefits of Align
Using Align to implement the Rockefeller Habits has produced tremendous benefits for Hagerty.
First, Align allows Hagerty to implement the Rockefeller Habits at scale. It provides a single, cloud-based system that stores all of the plans, goals, priorities, Key Performance Indicators, Daily Huddle reports, and more. Since it is cloud-based, employees from all of Hagerty's locations can easily use the system. Many employees use the Align app on their phone.
Second, Align creates a culture of transparency and accountability. Since everyone can see the One-Page Strategic Plan, they can align their goals with the corporate priorities. In addition, since everyone can see everyone else's priorities, it improves trust, collaboration, and teamwork. "Everyone from the top executive to the entry level employee knows the purpose of the company and how they're responsible for helping achieve it," explained McKeel Hagerty. "Align makes that possible."
Third, Align improves execution. Before implementing the system, Hagerty could only hope that everyone's goals are aligned. Now, they can track—and measure—goal alignment. They can also measure the status of those goals across the entire organization in real-time.
Finally, Hagerty has grown 60 percent faster over the past 15 months through the culmination of a number of initiatives fueled in part by tech investments like Align.