How Magia Solutions Used Align to Get Everyone on the Same Page
Australia's Magia Solutions knows the impact the right technology can have in a business. As the premier Oracle Cloud Solution Provider in Australia, they work every day to equip clients with the tools to power up their business. When experienced CEO Surend Dayal took the helm in 2019, he turned to Align to take Magia to the next level.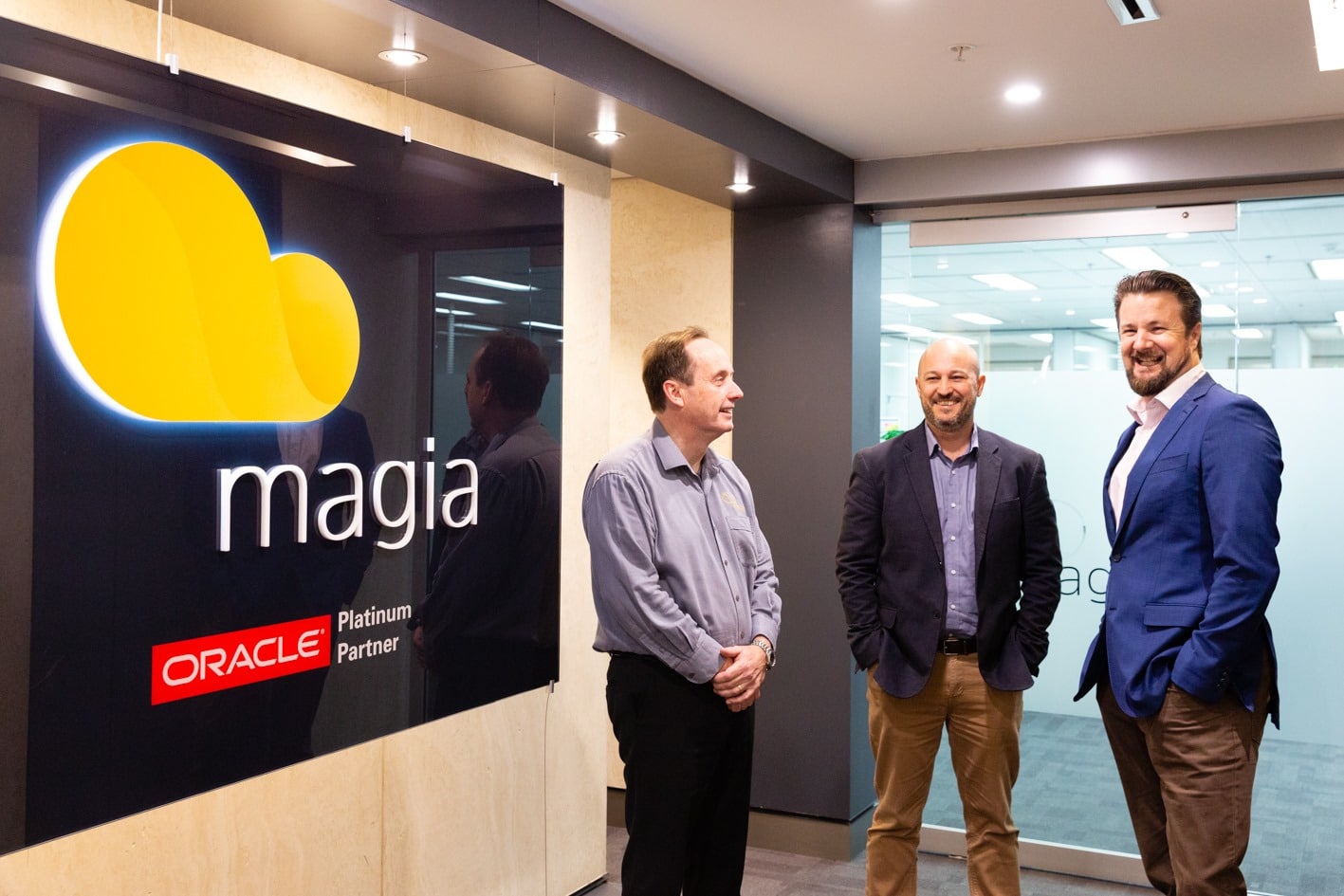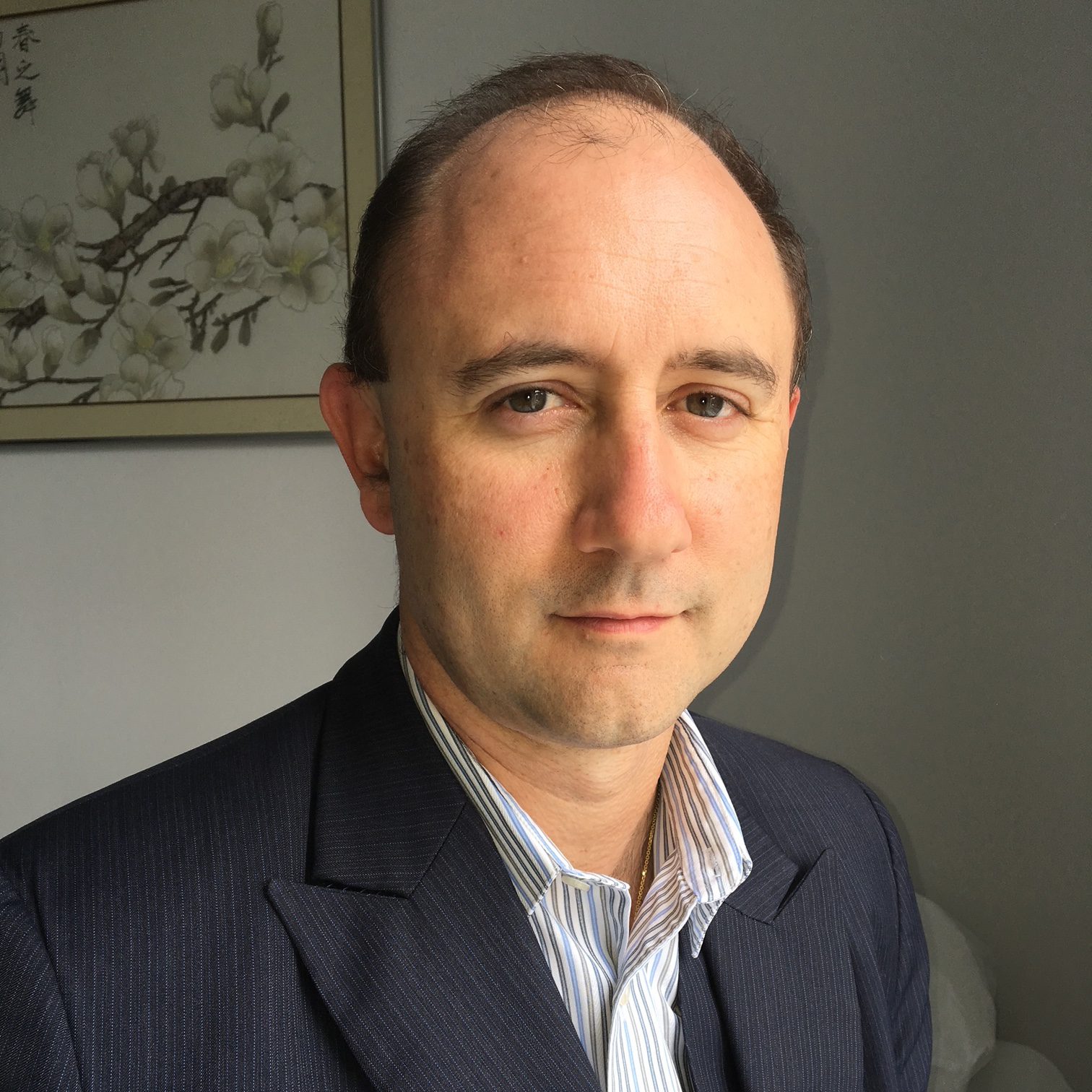 It's not an exaggeration to say we run our business through Align and we wouldn't have the success we're having without it.
Surend Dayal, CEO
Surend Dayal has ambitious goals for his company, Magia Solutions.
"We want to become the leading company in the world for implementing Oracle SaaS," he says, referring to the cloud-based suite of services that allow businesses to automate everything from sales and marketing to human resources and supply chain management. "Our aim is to increase our business by a factor of 20 over the next decade."
Surend announced those goals when he joined Magia in 2019 and he says the Australian company is already making great strides. But how did the company progress so quickly?
A lot of the credit, Surend insists, goes to their adopting Align's strategic planning software. Because of this, Magia saw results in the very first quarter.
"It's not an exaggeration to say we run our business through Align," he says, "and we wouldn't have the success we're having without it."
Eighty Brains Pulling in the Same Direction
When he arrived at Magia Solutions, the company was full of talented people. But as a big sports fan, Surend knew that talent by itself doesn't lead to success. The team has to be able to work together toward a common goal.
"We have 80 incredible brains working at our company," he says, "but if they're not pulling in the same direction what good is it?"
Surend believes that when an organization is trying to scale rapidly, the single biggest factor is ensuring each individual in the company is working toward the same thing. But the very nature of Magia's work made that more difficult than in more traditional organizations.
A software company like theirs, he says, isn't like selling boxes full of some tangible thing. And when the goal isn't as tangible, it's even more important employees understand what they're working toward.
"Our people need to understand where the company's headed, and they need to understand how the work they're doing each day helps push Magia Solutions forward. Before Align, that's not really something we had."
Finding Align
Surend's business journey began decades ago.
Back in the 1990s, Surend helped found a small Australian startup. Over the years, he and his partners grew and improved the company, eventually incorporating many of the ideas made famous in the best-selling business book, Good to Great, by Jim Collins. One concept at the heart of Collins' methodology is that companies should find one thing that they can simultaneously be the best at, that they are passionate about, and that they can make money doing. Once they find that singular thing, they should focus on it and avoid distractions.
"We were a classic startup with classic startup issues," Surend remembers. "We had money problems, and we had our ups and downs, but I was always 100% confident that the thing we had created was the best in the world at what it did."
Oracle, the second-largest software company in the world, agreed. They bought Surend's startup and hired him to help manage their work in areas as geographically diverse as Australia, China, and the United States.
During this time, Surend learned about Scaling Up -- a compilation of entrepreneur and author Verne Harnish's "Rockefeller Habits." Those habits are the guiding leadership and management principles John D. Rockefeller used to make his Standard Oil one of the great success stories in American business history. When Surend joined as CEO of Magia Solutions, using the Scaling Up methodology to achieve Magia's goals was a no brainer, shared by his fellow Directors. And, to him, that meant bringing along Align, as well.
"Align is Scaling Up to us," Surend explains. "Without it we'd be trying to track progress toward our goals with pencil and paper, or on spreadsheets and .pdfs. It would be a mess and it wouldn't be effective. Align is the only way I can imagine doing this work."
But Surend says Align's value goes far beyond just a tool to execute the principles of Scaling Up. In fact, he also saw it as the perfect accompaniment to Good to Great.
"When I was implementing Good to Great at past companies, we were kind of going at it blind," he says. "We didn't have a tool like Align to help guide us through it."
What are you passionate about? What can you be the best at? What can you make money doing? These are the questions Good to Great asks, and Surend says these are the questions Align helped Magia Solutions capture the answers to.
He says Align forces a company to focus on its values, it drives that company to stay focused, and it is designed to help increase your bottom line.
"Align is a great companion to Scaling Up and it's a great companion to Good to Great," Surend says, "but no matter your industry and no matter whether you subscribe to a specific methodology or you don't, Align helps everyone in your company get on the same page. And, in my experience, that leads to success."
The Big Picture
Nothing is more important to Surend than having a company full of employees working toward a common goal. To him, accomplishing that goal starts with the One-Page Strategic Plan (OPSP).
The OPSP is a succinct way to communicate your vision to every individual at your company. It forces your company to think critically about your core values, your purpose, your quarterly action items, your year-long goals, your longer-term targets, your Strengths, Weaknesses, and Trends (SWT), and more.
While some companies try to document this core information in Word docs or spreadsheets, Surend says one of the most valuable components of Align is that it all exists in a place that is visible at any time to anyone in the organization -- from the C-suite to the sales team.
"Everyone at Magia is interacting with Align on a daily basis," Surend says, "and when they do, our core values are in the top-left corner of the OPSP for them to see and internalize. And those values and goals are in everything we do -- from recruiting and hiring to the way we reward employees who excel or the way we make decisions to fire those that don't."
Surend believes that Align and their One Page Plan allow employees -- and the organization at-large -- to lift its head up above the minutiae. When his team focuses exclusively on the short-term, he says, it's easy to get caught up in how much work there is to do.
"But when you have 80 people focused on your five- or ten-year goal? When they all have a clear picture of what's important? That's when the magic happens," Surend says. "That's when anything seems possible, and that's how Align is going to help us become the top implementation provider in the world of Oracle SaaS."
Pulling Together
Align hasn't only oriented Magia's employees around a common goal. Surend says it also engages them in accomplishing their daily tasks in service of those goals.
According to Surend, it all starts with the Daily Huddle -- a short meeting of no more than 15 minutes during which each team member checks in on what they accomplished yesterday, and what their priorities are for today.
"These meetings have always been invaluable for us," he says, "but especially during the coronavirus pandemic - now that our staff members are geographically isolated all over Australia. It keeps us connected."
In real-time, the daily tasks outlined in the huddles are inputted into Align's dashboard where team members can see how their work contributes to the organization's larger goals. Anyone at Magia can see how individuals and the company are progressing toward their short- and long-term goals, as well as where benchmarks are being missed.
"It allows for total visibility," Surend says. "Align gives us a great platform for daily interaction across a wide geography."
More often than not, though, he says the increased visibility is used to celebrate success rather than point out failures.
One way Magia does that is through Quarterly Themes. Surend and his leadership team set a specific value or focus in Align for everyone in the organization to work toward. Currently, their theme is around creativity with a Magia Hackathon in place for fiscal Q2 (Oct – Dec).
"Align lets us see who is doing incredible work, and allows us to reward those individuals. I am really looking forward to seeing what our talented people come up with!"
Seeing Results
"Because Align helps us communicate more effectively, I can feel confident everyone knows what the playbook is," Surend says. "They understand what to focus on, and that's why we're seeing a really strong team performance."
That performance has led to 65% growth in FY20 compared to the previous year. And Surend believes the increased transparency Align provides toward the company's short- and long-term goals is largely to thank.
"I have no doubt the visibility Align provides us is driving the increases we're seeing in our profit, revenue and return on investment."
Surend believes that any CEO would benefit in similar ways he has by using Align.
"How else can you know that everyone in your business understands the trajectory of your organization," he asks, "and how else can you ensure each of your employees' work is aligned with that trajectory? If you are using Scaling Up or a similar methodology, you should use Align rather than a bunch of spreadsheets."
If you'd like to talk to someone about how our strategic planning and execution software can help your company get on the same page to grow and scale, request a demo at Aligntoday.com.