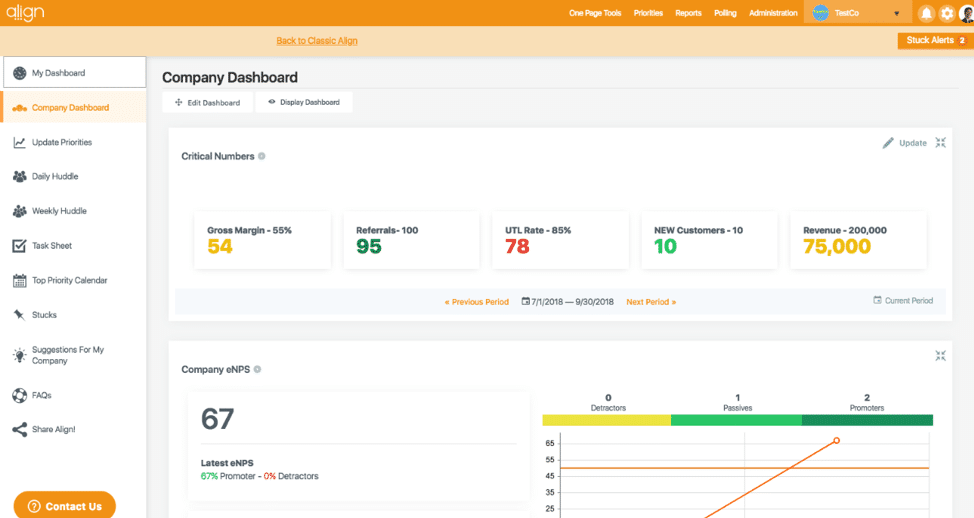 "We knew that we had to reduce canceled contracts, but we'd always be distracted by things that would increase sales. Align forced us to look at the cancel number every day and design priorities around churn for the whole company.
— Larry Closs, MaxHome CEO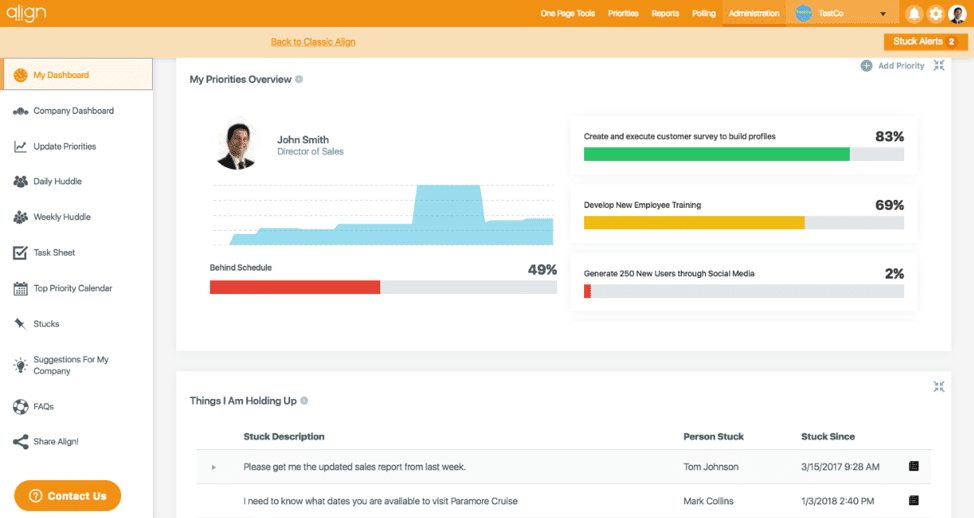 Software made it easier for team members to focus on agreed-upon priorities and reinforced their efforts by allowing them to see progress on those priorities in real time.
"Getting in the habit of accomplishing daily priorities is a good thing. It produces a positive cycle which most companies would love to be a part of."
Before Align, the MaxHome team would ignore the priorities set in planning meetings, not breaking down the tasks needed to accomplish them. During the daily huddle, the software saves time and limits distractions by showing what tasks are completed, and which ones are falling behind.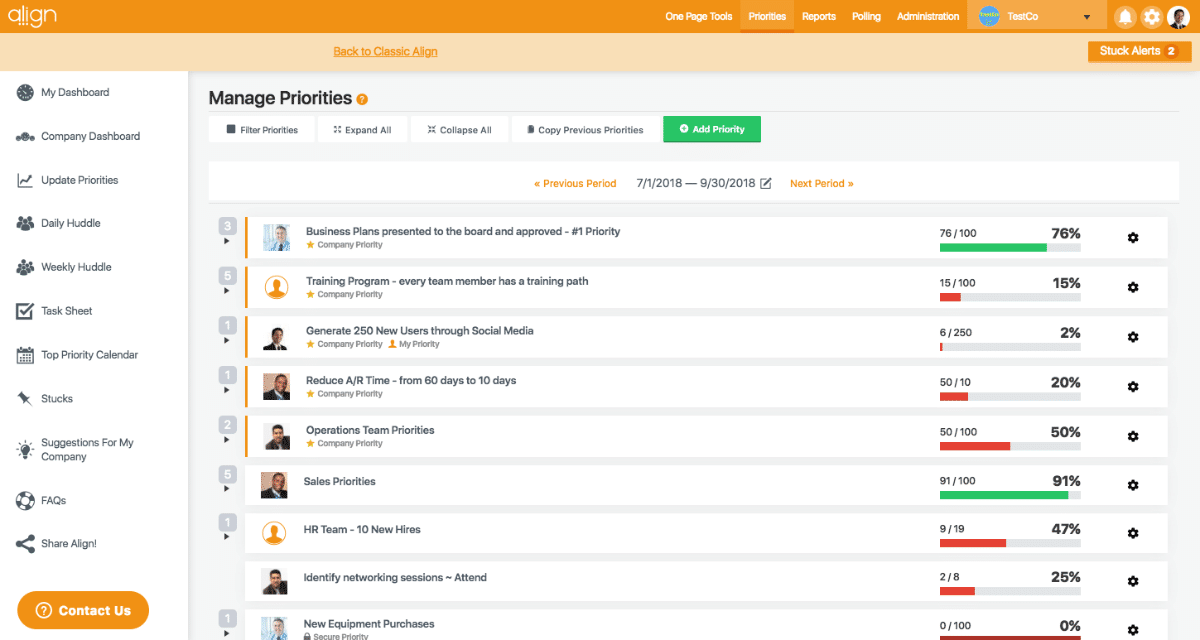 "Align has made it easier for team members to help each other when they're struggling. Before Align, it wasn't clear when someone was struggling unless they reached out for help—and that is not easy to do. We now see when there are issues and proactively reach out to help each other."