New Action Button and Critical Numbers Integration
Get more automation and ease of use from this month's new updates and improvements, including an easy to use action button, and a new integration for Critical Numbers.
Action Button
Quickly create and update priorities, tasks, huddles and users with the "action button" in the top navigation without leaving your current page.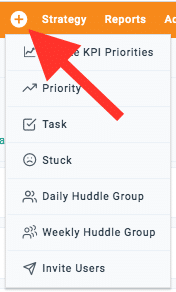 Critical Numbers Integration
Use the Zapier Integration to update your critical numbers automatically from your organization's unique range of software through excel, google sheets or email parser.
All accounts have access to the new Zapier integration, to get started, click here.
Look out for upcoming webinars and how-to emails. To learn how to connect some of the most requested apps now, click here.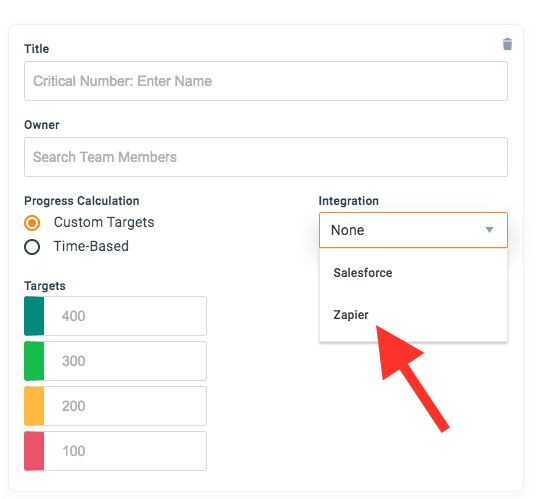 General App Updates
Critical Number Charts will now be displayed in huddles.
New ability to Copy Critical Numbers to the next period while in Huddles.
Team Critical Numbers can now be reordered within Huddles.
Upon creation of a new company, the OPSP will now default to useful one-year target suggestions such as Revenue, Profit, and Average A/R Days.
Updated the "Select Priority Status" section of the edit priority drawer to an easier to use tab selection.
Improved Parking Lot section in huddles to reduce load times by loading most recently updated first.
Bug: Fixed loader icon to ensure proper loading of Critical Numbers in Huddles
Bug: Fixed bug in which users of multiple companies needed to log out and log back in to open the correct account.
Mobile Updates
Numeric keyboard opens by default when updating priorities.
New ability to change user-driven priority status from the mobile dashboard.
Default to weekly huddle view when the user is not in a daily huddle.