← Back to Blog
Dreams Deferred: Staying Motivated with Goal Planning in the Age of Coronavirus
---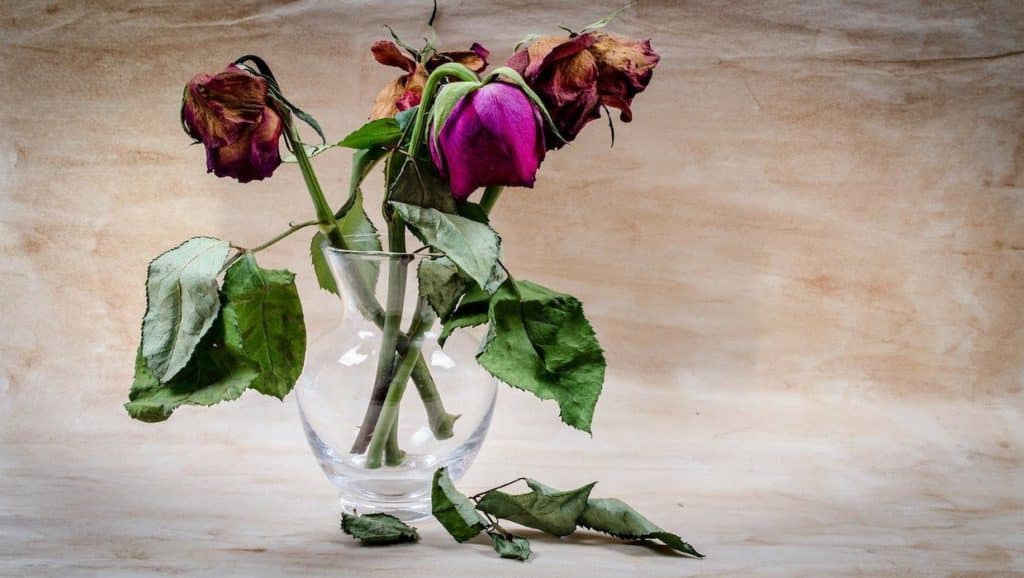 The tragedy of life doesn't lie in not reaching your goal. The tragedy lies in having no goals to reach- Benjamin E. Mays
---
Plans Gone Awry
Few events in human history have derailed as many goals as the outbreak of COVID-19 did. 
Maybe you dreamed of seeing your child cross the graduation stage or walk down the aisle. Maybe it was the European vacation you've always dreamed of. Maybe it was attending a yearly festival or sporting event. 
Suddenly, the cancellations and social isolation the coronavirus outbreak mandated made it all impossible. 
For those who worked for years to make these dreams come true, the disruption was devastating. Having taken care of everything under your control, overcoming adversity along the way, only to have global events cancel your dream is a crushing scenario.
This disappointment and devastation felt by anyone with personal goals cancelled by COVID-19 mirrors the feelings of many business leaders looking back on the last quarter's goals. Plans for growth and hiring were largely put on hold as industries adjusted to changing conditions. 
As we examine the wreckage of our personal and professional goals, we may find ourselves uncertain of what lies ahead and unwilling to make new goals for the future.
If we shy away from creating new goals however, we risk becoming apathetic about our situations. Rather than holding off on reimagining our goals, current uncertainty calls for new, more adaptive ways of planning our goals. 
This flexible thinking, focused equally on our ability to live everyday to its fullest and our larger goals, can bring us success both in our personal and professional lives. 
Joining Everyday Success with Long-Term Vision
While not everyone requires goals for motivation, goals are quite necessary for creating direction and purpose in our lives. As Lewis Carol's Cheshire Cat told Alice, "If you don't know where you're going, any road will take you there." 
Decisions about how we spend out time and structure our days are impossible without some knowledge of what we are working towards. Our ability to find meaning and create energy everyday relies on this sense of direction. 
The challenge with planning goals in the age of COVID-19 is the looming uncertainty that threatens to make mincemeat of our dreams. Planning beyond a weekly or even monthly horizon seems futile. This doesn't mean dreaming of a post-COVID world is futile. When coronavirus subsides (and it will), those individuals who found reason to persist and improve despite uncertainty will be stronger and more prepared for the world ahead. 
The key is connecting your everyday actions with a set of flexible long-term goals. If your goal is to retire in 15 years, your financial behavior today must still follow a set of spending and saving habits. While some investments may sour due to economic impacts, a belief in the ultimate outcome will still inform your actions today. 
Creating plans for achieving your goals that are flexible to changing circumstances creates . If your goal is health or fitness related, local restrictions may derail your plan to go to the gym or work with a personal trainer. If your plan focused however on a daily exercise goal, you may be able to adapt with in-home workouts or virtual training.  
What emerges is two basic planning habits. The first is the ability to make progress on your goals each and every day, regardless of circumstance. The second is to look forward and make plans that adapt to obstacles before they derail your progress. 
Just because the world 6 months to a year from now is highly unpredictable does not mean that you can't plan progress to your goals and bring purpose to every day. 
The Two Workstreams of Adaptive Business Planning
While we've written extensively on this blog before about the importance of flexible, iterative planning, the process becomes especially important with the unpredictability of COVID-19 disruption. 
Waiting a full quarter to assess performance on goals will not provide the organizational agility to react to emerging threats and opportunities. Instead, continuous evaluation of goals and breaking plans into 30, 60, and 90 day segments ensures strategy reacts to the situation on the ground. 
In a new brief from Bain & Company titled "How to Breathe New Life into Strategy", Partners Herman Spruit and James Dixon lay out two distinct agendas in for the planning process: delivery and development. 
The delivery agenda centers an organization to continue to serve customers and fulfill promises to stakeholders every day. It focuses on empowering teams to execute on clearly defined processes. When surrounded by unpredictability, continuing to deliver services as promised is crucial to maintaining trust with suppliers. This agenda ensures issues are dealt with quickly and efficiently as they arise, freeing leaders to focus on adapting to longer term strategy. 
The development agenda addresses the more complicated task of adapting business offerings for an unpredictable "new normal". Rather than reacting to the problems of the day, this workstream focuses on solving the problems of tomorrow, avoiding potential problems before they affect the bottom line. 
These functions work in tandem to steer the organization forward. The delivery team hands off crucial, real-time information to the development team. In return, the development team helps the delivery agenda adapt proactively to avoid potential obstacles or accelerate opportunity. 
With these agendas in place, Bain describes, "Strategic decisions quickly and directly gain traction through resource allocation and performance management processes, ensuring everyone—from the front line to investors—is on the same page."
Habits for Life
These new ways of developing and executing goals may be new for many individuals and businesses. The time and energy spent on adapting these habits will pay massive dividends in the long run. 
If you're looking for help with getting started, we recommend our guide to goal planning and guide to getting things done during COVID-19. 
While the shock of recent events may be demoralizing, there is cause for optimism. As we make progress everyday to our ultimate goals, we drive positive change in ourselves and those around us. With the right planning mindset, anything is achievable. 
---
For best practices to get started with planning and achieving your goals, download our Quick Start Guide to Goal Planning and Tracking!