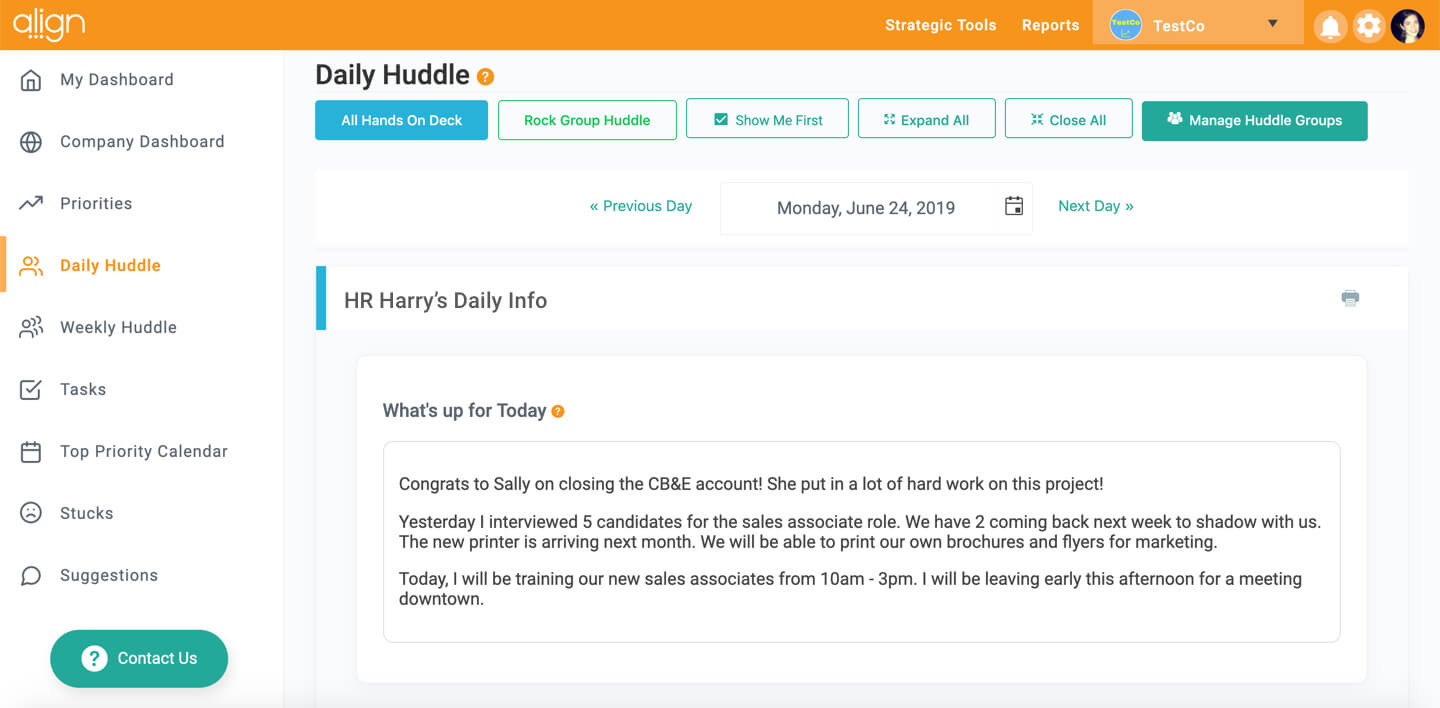 Teams can quickly and easily provide updates in a preformatted but customizable structure: What's Up, KPI updates, Stucks, and their Top Priority for the day. Create and manage multiple huddles for essential communication.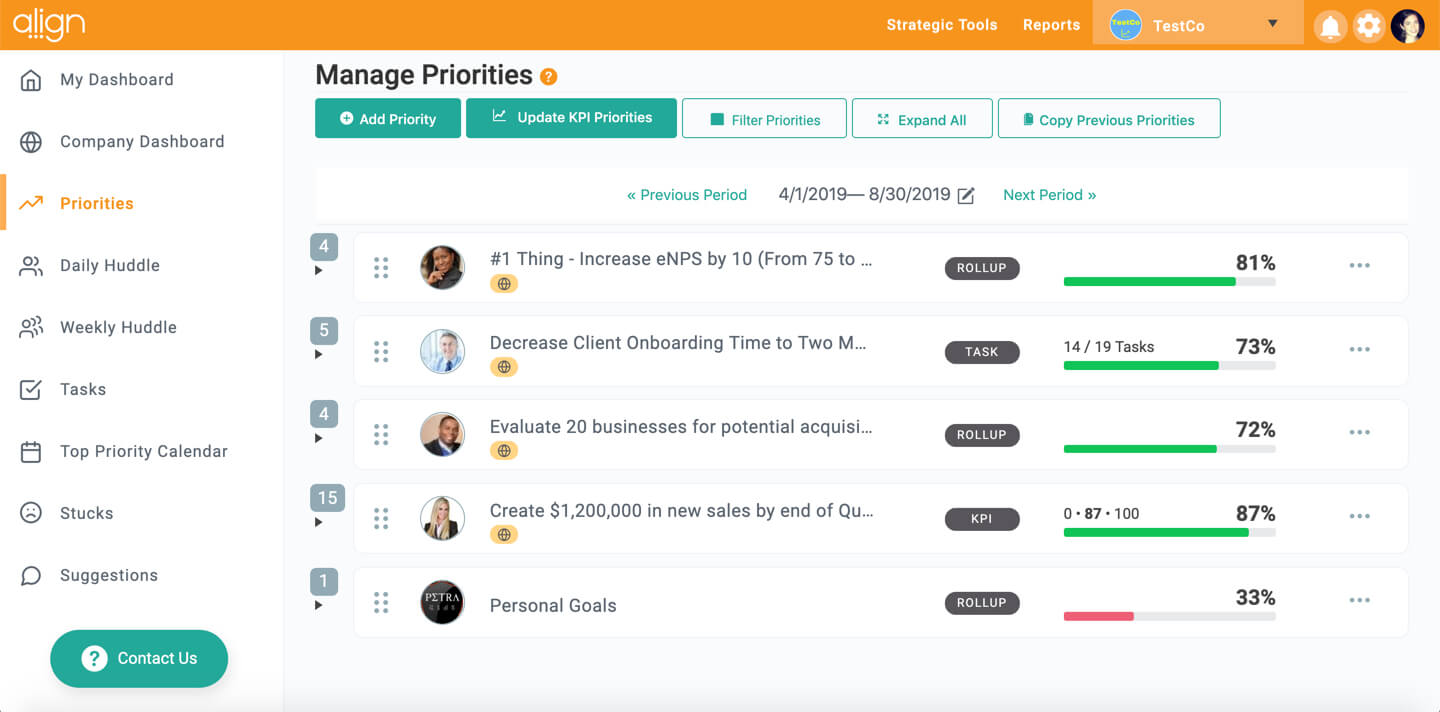 See top-level company priorities and how individual priorities align. Know what everyone's working on, and if that work contributes to the things that matter for the company as a whole.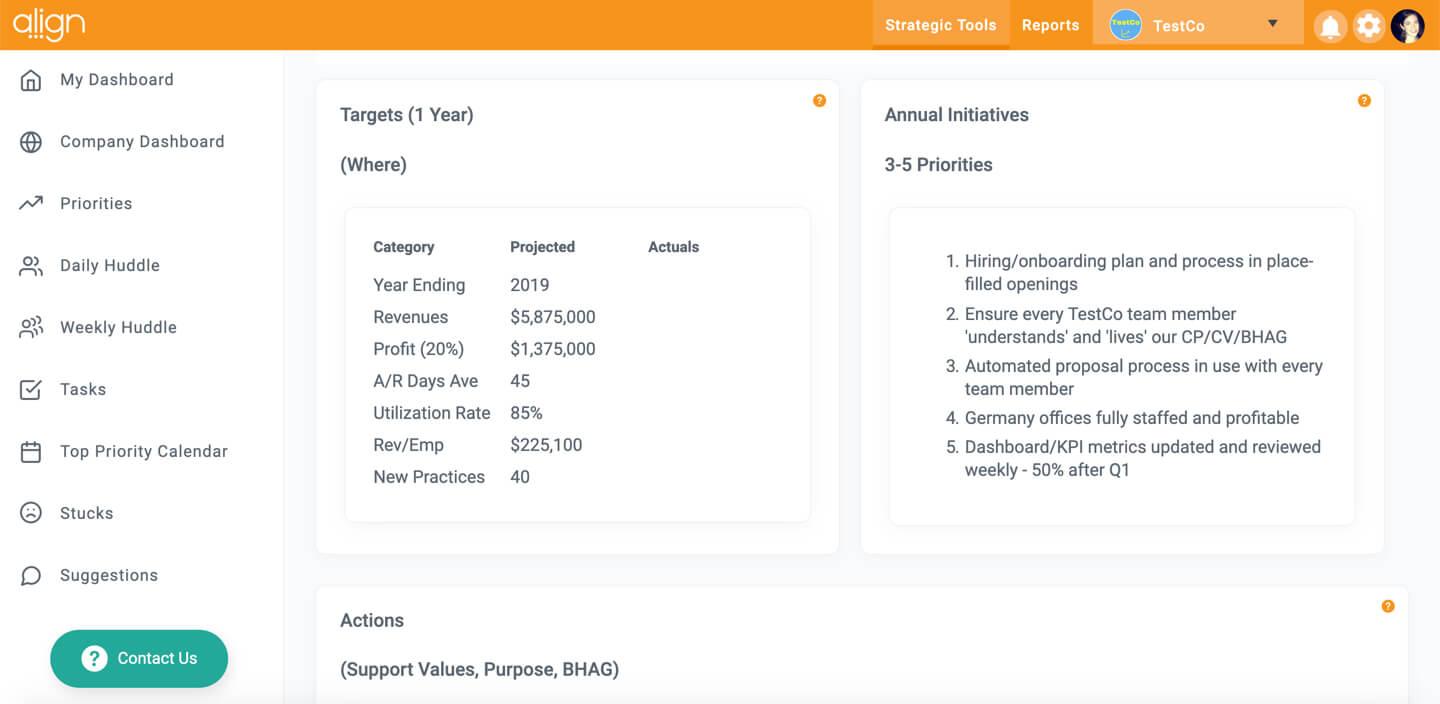 From your company's Core Purpose and Values, down to Key Initiatives and Quarterly Targets, everything essential to strategic planning is visible, to promote company-wide alignment.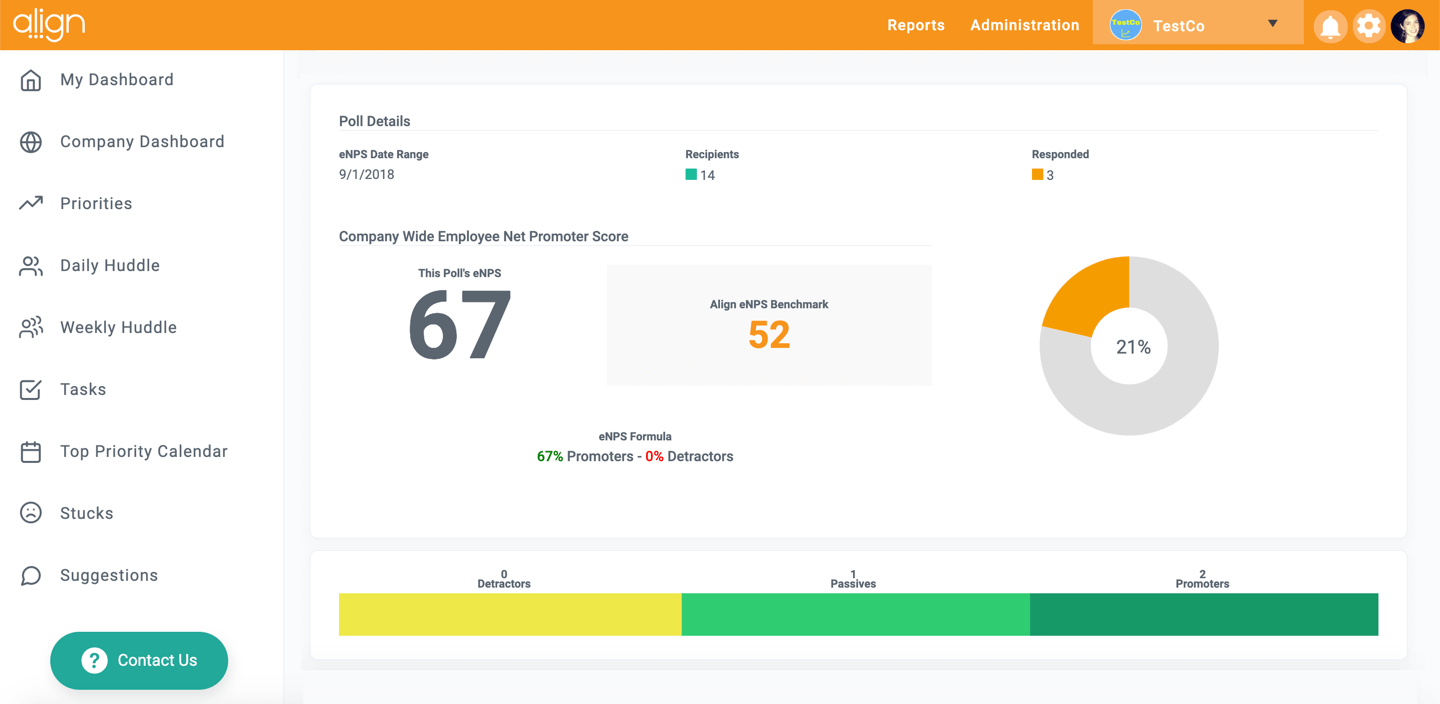 eNPS scores and feedback let you know what's working and what's not in your organization. With Align, you can track eNPS scores over time, so you can take action and improve.