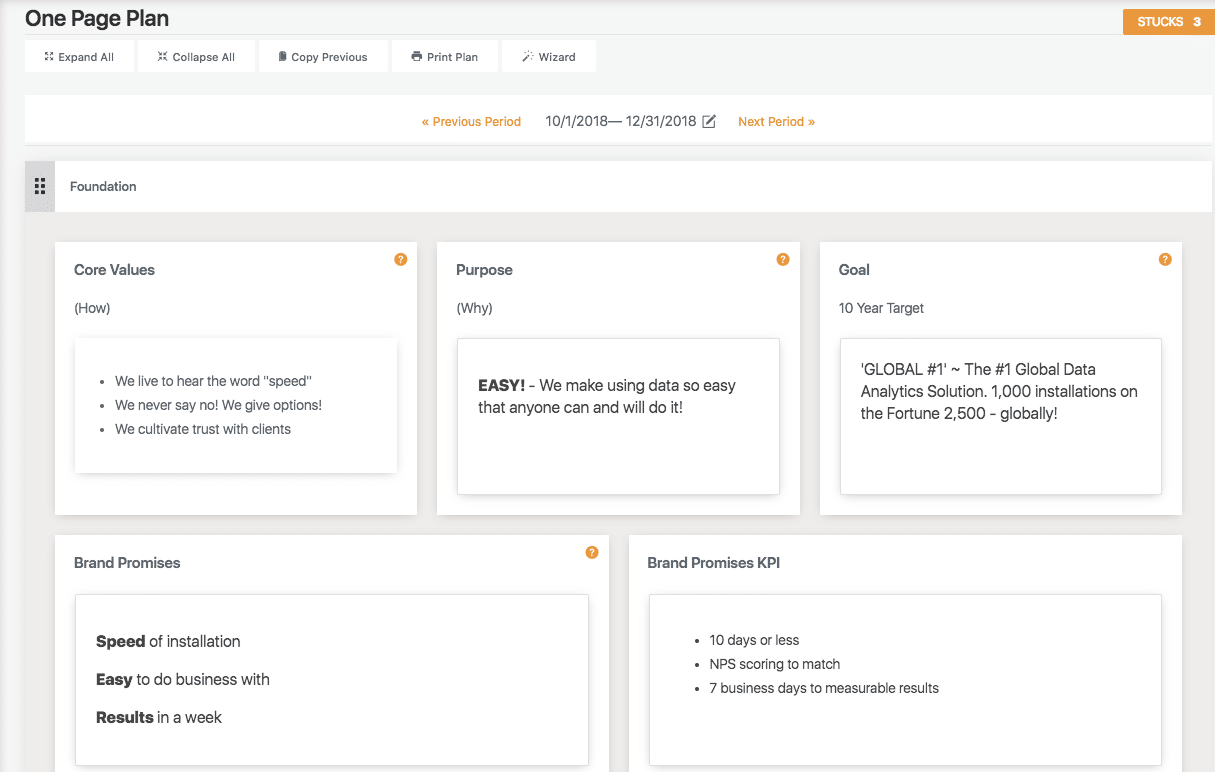 From your company's Core Purpose and Values, down to Key Initiatives and Quarterly Targets, everything essential to strategic planning is visible, to promote company-wide alignment.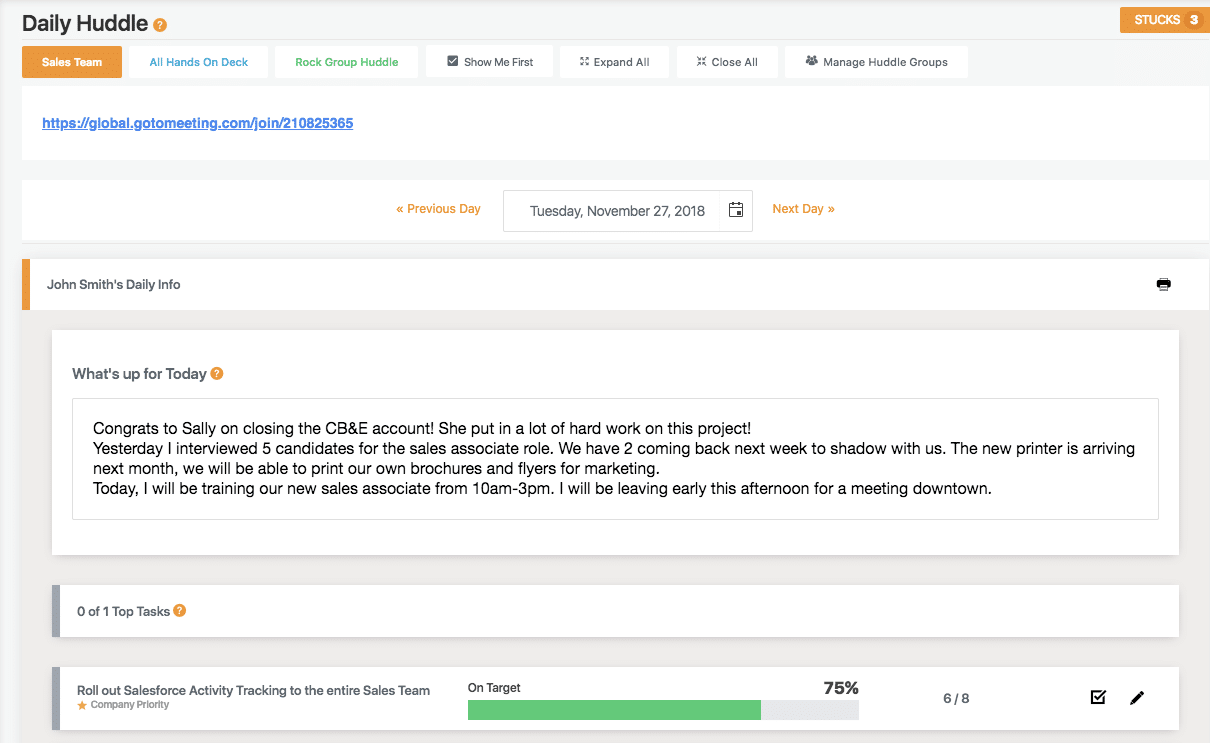 Teams can quickly and easily provide updates in a pre-formatted but customizable structure: What's Up, KPI updates, Stucks, and their Top Priority for the day. Implementing smart communication habits keeps your plan top of mind and your team on track to execute.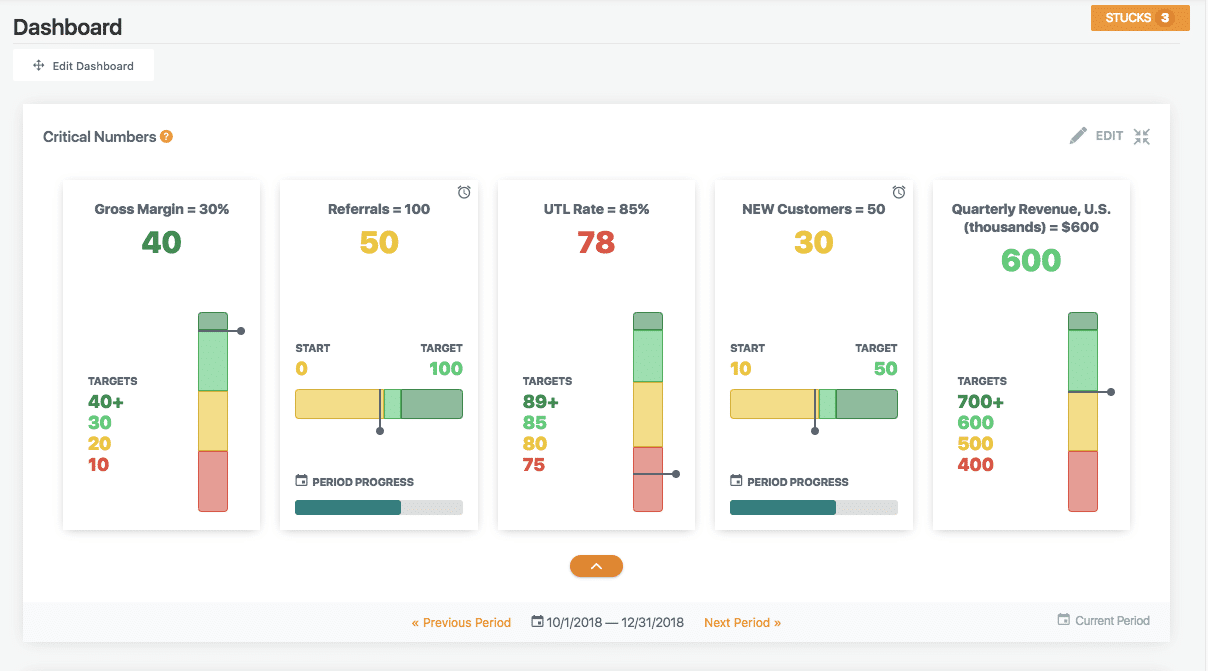 Use Critical Numbers to gauge and measure how your progressing against your strategic plans for the quarter. Critical Numbers are the leading indicators that measure the health of the organization's ability to meet goals. Share with the entire team so everyone knows where the company stands.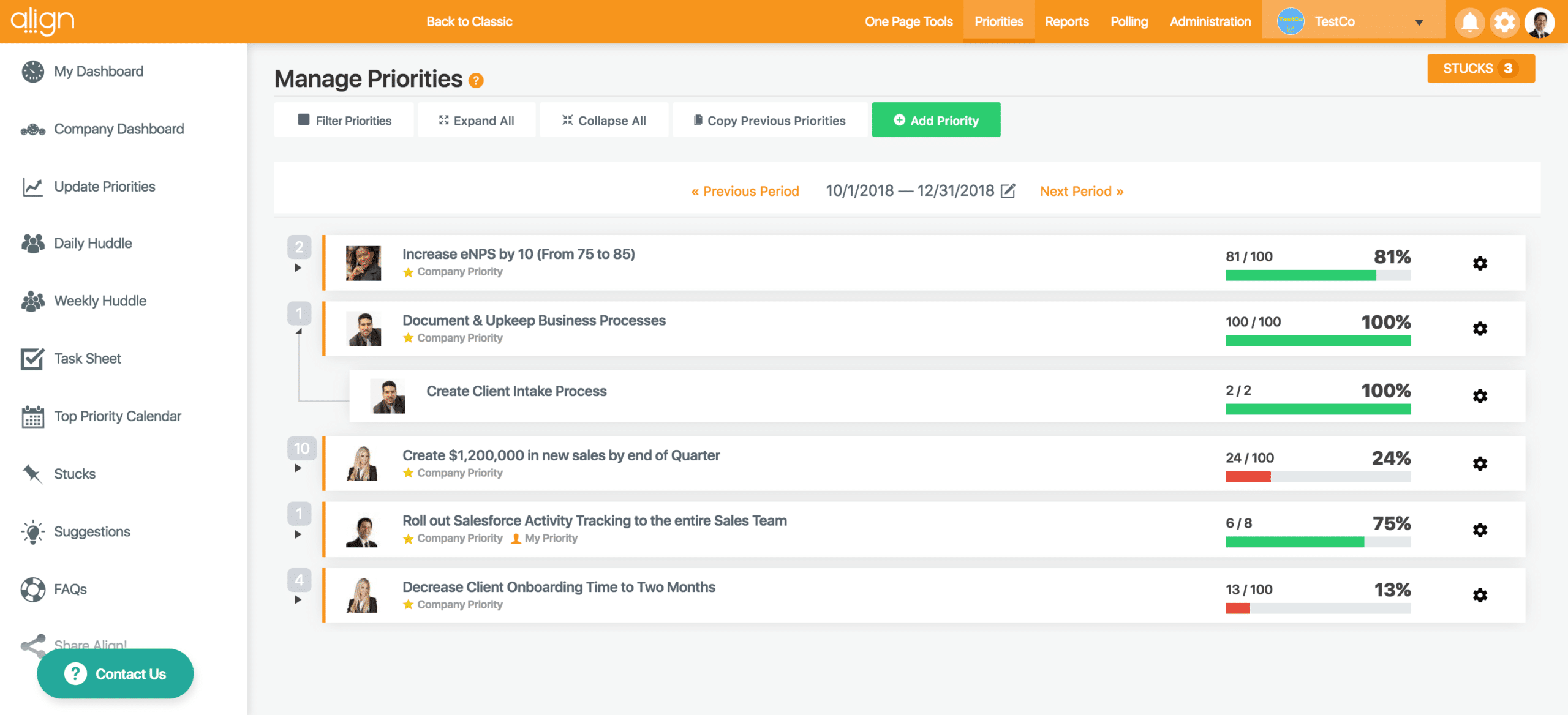 At the end of each planning session, turn goals into action items with Priorities. This feature gives you the ability to cascade priorities from the top down and assign accountability to individual team members. Everyone sees how their work affects the overall company priorities and how they are progressing.