Successful Strategic Planning for Q3 2020: A Resource Guide
As companies enter into the second half of 2020, the business landscape and the world at large looks much different than it did just three months ago. The economy is beginning to reopen, jobs are slowly coming back, and a cautious optimism is emerging about prospects for growth in the coming quarter. 
As always, having an informed strategic plan to guide execution in the coming quarter is critical for organizations looking to seize new opportunities, rebound from a down quarter, or grow new products or services rolled out in response to disruption. Strategic planning looks different with employees working from anywhere and COVID-19 continuing to impact the economy, but many planning best practices are still relevant if not more so. 
Q3 2020 will be a critical quarter for many businesses as the world beings to re-open after the unprecented shutdowns.  To help you better prepare we've rounded up our best content related to successful strategic planning in 2020.  Learn from some of today's top business leaders, find some resources to make your planning session fun and interactive, explore data to inform realistic goals. Check out these webinars, blog posts, and downloads to help power a productive planning session and a focused Q3. 
Blog Posts
Strategic planning has been a mainstay topic on our blog, included in our weekly AI-curated newsletter. These are some of our best recent posts on strategic planning in the new normal. 
Downloads
Quick Start Guide to Goal Planning and tracking
Jump start your planning in this e-book which features We gathered all the best practices we've learned helping thousands of companies create and exucute on their strategic plans into one eBook. It covers how to write effective goals, create focus on what matters, and the importance of tracking performance to ensure success.
Virtual Backgrounds
Add a little fun to your planning session and eliminate the distractions of our makeshift offices with our curated selection of backgrounds for any occasion.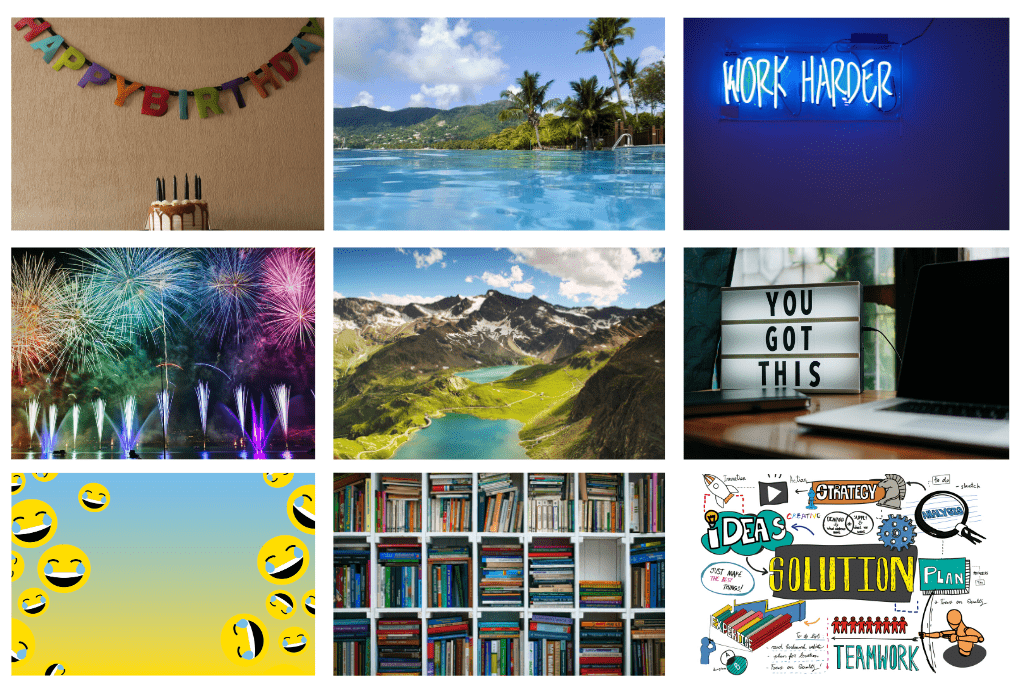 Download our Virtual Background Collection
Webinars
"Conducting Sucessful Strategic Planning with Your Virtual Team"
Our May coach webinar featured planning expert Andy Clayton from Petra Coach Europe, who's helped numerous companies adapt their approach to planning for the realities of changing markets and workforces. On this webinar Andy shared the advantages and disadvantages of a virtual planning meeting and the exact how-to guide for ensuring its success.
"5 Big Moves to Take You From Surviving a Crisis to Thriving"
Serial entrepreneur, Business Coach/Founder at ScalingCoach.com, and host of Scaling Up Business Podcast Bill Gallagher joined Align during this time of disruption to talk overlooked strategies for adapting to the changing landscape. Having successfully led and coached businesses through past crises like the Dot-Com bust and 2008 financial crisis, Bill brought a unique perspective on adapting business plans during disruption and executing successful pivots.
"How to Conduct a Successful Strategic Planning Session"
Before 2020 started, Jennifer Faught, Executive Coach at Petra Coach, joined Align to discuss top tips and overlooked best practices for a successful strategic planning day. While not specific to virtual planning, Jennifer's best practices apply to almost any scenario and emphasize building trust with in your team during the session to ensure conflict is productive and every voice is heard. 
Disruption Daily Dose of Advice
Since the onset of the COVID-19 disruption, we've hosted guest appearances for a daily short Q&A with business coaches, CEOs, and thought leaders on their experiences and advice for weathering the crisis. While we've covered a full range of topics, here are the ones focused on succesfully crafting strategy in the age of COVID-19.
"Adapting Strategic Plans for the COVID-19 Crisis" with Bruce Eckfeldt
Seizing Opportunities by Adapting Your Business Model with Mark Comiso
"Adapting Your Strategy During Disruption" with Ted Bonel