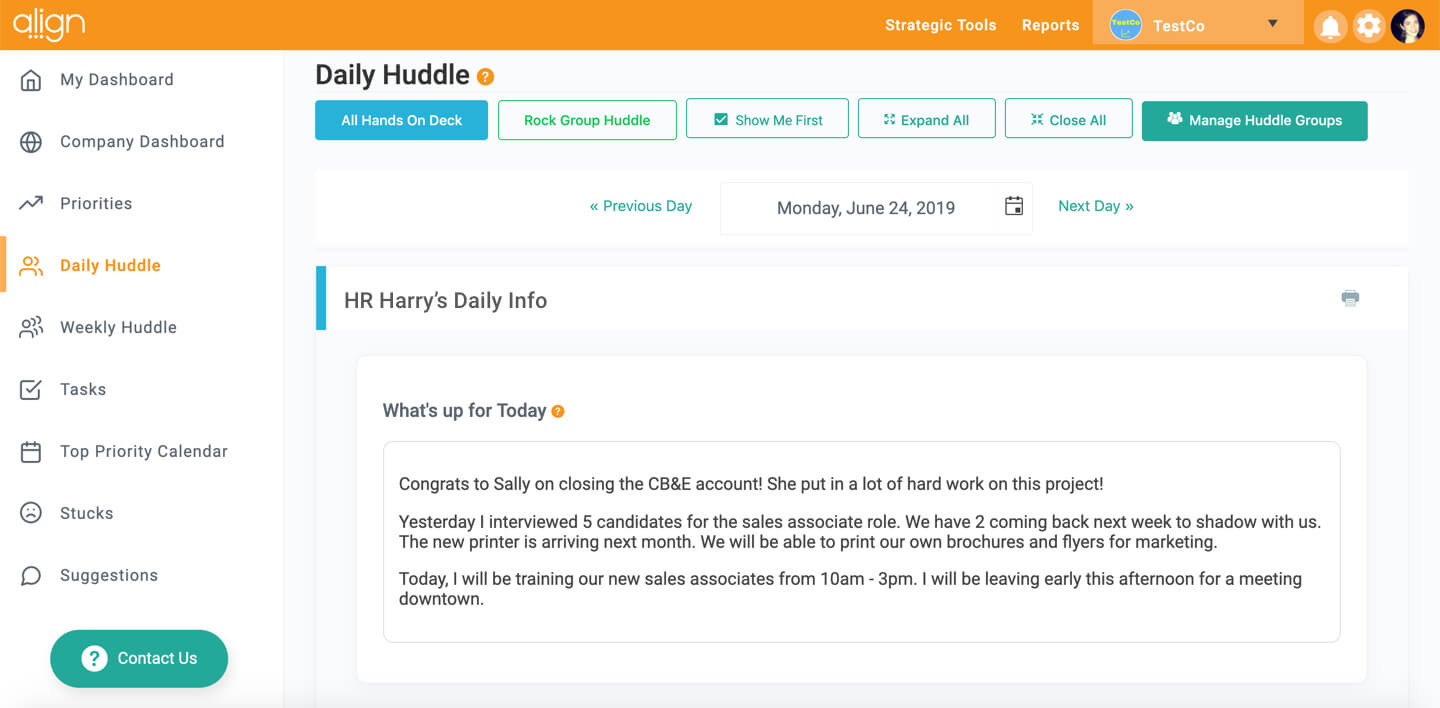 Teams can quickly and easily provide updates in a pre-formatted but customizable structure: What's Up, KPI updates, Stucks, and their Top Priority for the day. Implementing smart communication habits keeps your plan top of mind and your team on track to execute.

Get notified when a teammate is stuck on a task or a project falls behind schedule.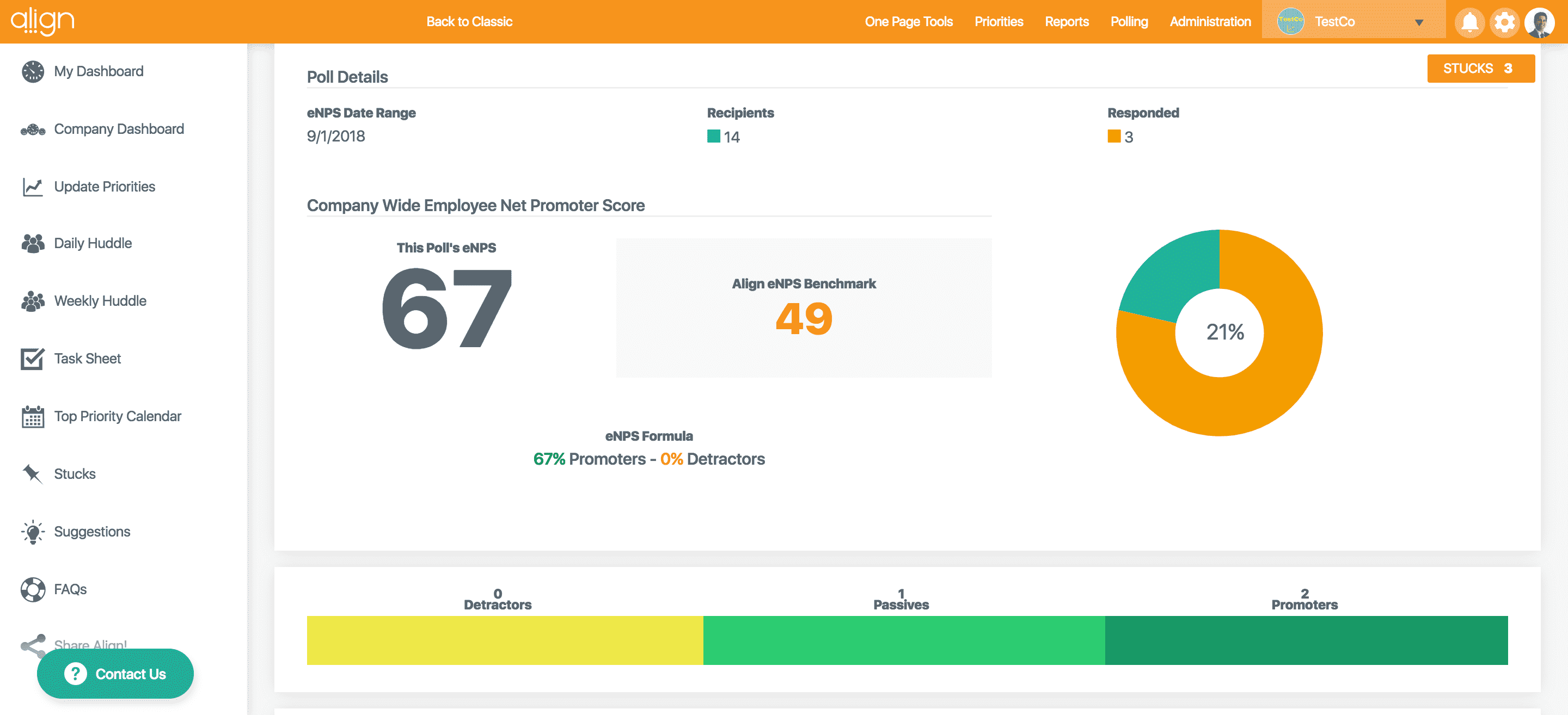 eNPS scores and feedback measure employee engagement and overall happiness in your organization. With Align, you can track eNPS scores over time, so you can take action and improve.