Acorn Sign Graphics: Align and a One Page Plan Point the Way to Growth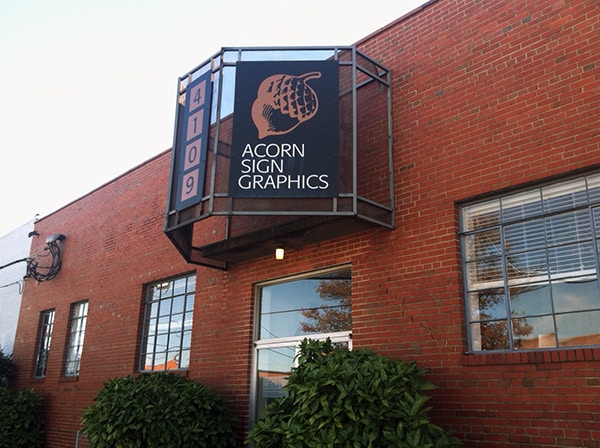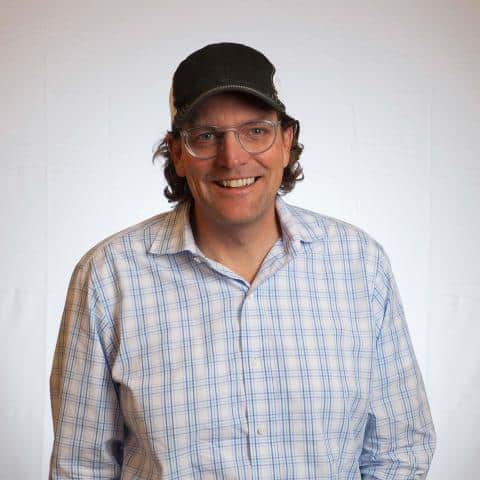 Before Align, we struggled with errors and late orders. Today, as soon as a task gets off-track, a red flag pops up right there on the dashboard for me or anyone else to see and course-correct. We can pull it up between meetings. It's always available and it's always up-to-date
TJ Daly, CEO

When T.J. Daly was promoted to President of Richmond, Virginia-based Acorn Sign Graphics in April 2018, he faced a critical obstacle. The company's gross margin, as T.J. admits, was in crisis mode. Acorn needed to grow, but their industry presented some unique challenges.
Acorn describes itself as a "full-service signage company" meaning they handle work in all three areas of the signage process: they collaborate with clients to create designs that will capture their brand voice and accomplish their objectives, bring that design to life with an experienced team of manufacturers, and install a finished product of which they and their client can be proud.
And the team at Acorn is really good at what they do. Signs they've worked on grace the halls of industry titans in Silicon Valley and point the way at major cultural institutions in New York City. But T.J. explains the challenge: "Every sign we create for our client," he says, "has a unique message meant for a unique place."
So, when they win a contract to make signage for the interior of a hospital, that could mean 1,500 to 5,000 signs! In any industry, that's some serious volume. Except, in signage, you can't mass produce, because each of those signs needs to do something different.
"We'll process 5,000 work orders in a year," T.J. says, "and I'd say 95% of those are producing something unique. Sometimes it's an individual sign and sometimes its 1,800 signs, and they're different colors, different sizes, or manufactured in different ways. How do you overlay a single management system on top of that? How do you grow to scale?"
Those are difficult questions, and that kind of customization makes reaching the $5 or $10 Million revenue threshold nearly impossible in their industry. Except T.J. had a solution…or at least part of a solution.
Something Was Missing
T.J. had previously been on the board of a company that experienced remarkable, rapid growth. Naturally, he was curious how it happened, so he asked the company's leaders. The founder credited the One Page Strategic Plan, made famous by Verne Harnish in his book, Scaling Up — a compilation of the guiding leadership and management principles thought to make John D. Rockefeller and his Standard Oil one of the great success stories in American business history.
He learned how the One Page Plan could be a simple, yet effective tool to show everyone in a company where the business was going. "I dug into the One Page Plan, and I probably read or listened to Scaling Up four or five times. I liked what I was reading, and it became clear to me that if we were going to grow the way we wanted, it was going to happen because of the quality of our internal processes."
That's the truth in any industry, but especially in one as customized as Acorn's. They couldn't reach their goals unless they were able to align every aspect of their company around their long-term goals. And those goals — as well as everything else that would lead Acorn there — was on that one page.
"We started on the left side of the page," T.J. remembers, "it was all about the values, which was perfect for us because it had been 15 years since Acorn had last looked at those  — long before most of us had arrived — and I think most employees felt like we weren't really living them."
So Acorn used Scaling Up's methodology to guide them to a new set of values. Then they worked through the rest of the One Page Strategic Plan. "Our Leadership Team got really good at filling out the pdf, but that was supposed to be the means to something greater — not the goal itself. Something was still missing."
And — as the gross margin issue we mentioned earlier threatened to boil over — figuring out what that something was became more urgent.
,
Learning What You Don't Know
It was the summer of 2018 — just months after T.J. became President. Before that he'd been at Acorn for more than a half-decade as COO, "but our gross margin was lower in 2018 than I'd ever seen."
T.J. remembers he and the Leadership Team would meet and attempt to solve the problem, but they couldn't figure it out.
At about the same time, he realized there were limits to how far he could lead Acorn through Scaling Up on his own. Up to this point, he was implementing the methodology without the help of a coach. Acorn's leadership had filled out the One Page Strategic Plan, they worked through their Strengths, Weaknesses, and Trends, and they even implemented daily huddles.
"But without a coach," he recalls, "I was kind of stuck. We were lacking the understanding and accountability to connect the day-to-day stuff we'd discuss in our huddles to the bigger picture things in our One Page Plan."
So T.J. enrolled in an online Scaling Up Master Business Course, began to understand what he didn't know about the Scaling Up process, and kept track of his questions. Then, in September of that year, he went to a Scaling Up Conference, and he took those questions with him.
"I wanted to know how other companies connected their huddles and day-to-day work to their broader strategic priorities. How did they keep it all connected to their One Page Plan? How did they stay disciplined and maintain accountability to this longer-term work?"
He voiced his concerns and questions to anyone who would listen. He'd ask them during panel discussions, during breakfasts, and to other Scaling Up users — like Litwiniuk & Co. Lawfirm — he met throughout the conference.
"And they all told me the same thing," he recalled. "They all told me about Align."
The Missing Piece
Upon returning from the conference, T.J. looked further into Align, joining webinars and hearing about what it could do for his team. Finally, there seemed to be a tool that would align Acorn around a set of shared priorities, and a management system that could hold them all accountable.
And that partnership between alignment and accountability is ultimately what allowed Acorn to rescue itself from its gross margin crisis.
"I didn't know what was causing it," T.J. admitted, "and, to be honest, I'm still not 100% sure."
So, instead of honing in on one possible fix, Acorn's Leadership Team rallied the entire company around generating solutions for all possible causes. They created a Quarterly Theme, a fun and simple tool to focus all employees on one priority — in this case, gross margin. They taught all of Acorn how gross margin is calculated, and what it means to the organization's health. They talked about traditional ways gross margin is improved, and then they gave each employee a worksheet asking for their best ideas on how to improve the measure within their scope of work, as well as their best ideas on how to improve it in areas outside of their scope of work.
"Then we aggregated the ideas, grouped them by function, and got to work implementing them," T.J. remembers. Within nine months, a major crisis had been solved. But, just as important, Acorn saw how powerful full-team engagement could be in moving their company in one direction.
And, when Acorn officially adopted Align in January of 2019, that engagement only grew stronger.
They established a meeting rhythm that allowed the company to align around a handful of key priorities without falling into the trap of overburdening employees with excessive meetings. And, most importantly for T.J., it created a culture of accountability. Whether it was a Daily Huddle, a Two-Week Top Task Review or a Quarterly Planning Meeting, all priorities and individual tasks generated from these meetings were logged in real-time into the Align software.
"Before Align, we struggled with errors and late orders," T.J. says. "Today, as soon as a task gets off-track, a red flag pops up right there on the dashboard for me or anyone else to see and course-correct. We can pull it up between meetings. It's always available and it's always up-to-date."
T.J. raves about how Align has provided a new level of visibility to Acorn's priorities and key performance indicators. Before Align, he says, they'd have a meeting, come up with a plan and priorities, and nothing would be captured for the rest of the team to see. Plans would sit on whiteboards in offices and be forgotten about. But, today — whether it's creating tasks for improving their project estimators or solving a gross margin crisis — those priorities are front-and-center on the dashboard and checked in on daily during huddles.
A New Era of Alignment and Accountability for Acorn
But was implementation of Align's software difficult for Acorn? Did new systems and processes result in any pushback from his leadership team?
T.J. says, as a self-implementer of process, he initially worried that introducing Align into the company could be a time-consuming process. "That turned out not to be the case," he admits. "With Scaling Up, we started with our daily huddles, and we built those muscles. Then we introduced the broader meeting rhythm pieces like the weekly and monthly meetings, and we built those muscles. Align was just a natural extension of this. It fit in so well and reinforced what we were already working toward."
Though T.J. admits, changing people's behavior isn't immediate, he says if you believe in what you're working toward, it's worth it.
"Training the staff to go into Align each morning and enter their What's Up, their KPIs, their top priority, and anywhere they felt stuck — that didn't happen in a day." But the leadership team projected Align up on a screen during their daily huddle and — if someone hadn't updated their information that morning, progress wasn't in real-time and it was clear who wasn't pulling their weight. "It didn't take long at all until everyone was on board — not just because we required it, but because it made us a better team."
With Scaling Up's methodology and Align as a partner, T.J. is hopeful for the future. "Things really started to change for us when I was introduced to Scaling Up," he says, "but as far as creating a new culture of accountability around our values and shared priorities, Align has been our cornerstone. It's allowed us to improve internally, which — in the field we're in — is the only way we could grow to scale.